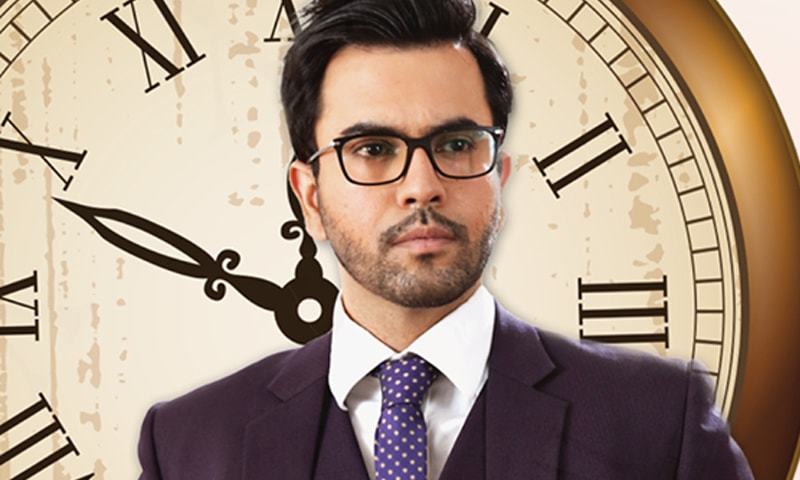 Seems like we'll get to see an interesting love story and a war of money and power in 'Ghari Do Ghari'.

People, buckle up your seat belts. Junaid Khan is going to take over your screens entirely and that too not very long from now. Currently being seen in Sun Yara on ARY Digital and in Natak on HUM TV, Junaid Khan is all set to star in Ghari Do Ghari which will soon start airing on A Plus. Yes people, consider yourself lucky because you'll be getting to see a lot more of Junaid Khan on your television screens.
Talking to HIP, Junaid indulged us with some juicy insights on Ghari Do Ghari.
Ghari Do Ghari, a Blockbuster Entertainment play, has been directed by Kashif Saleem and stars Junaid Khan, Momal Khalid, Nausheen Shah and Arslan Butt in prominent roles. This one is a pure family drama revolving around an orphan named Aurangzeb and how he has steeled himself under circumstances. Brought up by his phupoo, Aurangzeb believes that she has done a lot for him and his life is her's for the asking.
He's dedicated and very much business oriented and has made it good in his life. Even though he's heading the family business, Aurangzeb is a compassionate, down to earth and very sober person and that is one of the biggest reasons he is despised by his wife (played by Nausheen Shah) who happens to be a social butterfly and a top fashion designer.
Phupoo also has a son named Bazil (played by Arslan Butt), who looks up to Aurangzeb for everything and to escape every time he lands himself in trouble which he often does. Bazil is a flirt and a Casanova of sorts and this attitude of his will surely make him pay a price in the future.
In an unfortunate turn of events, Aurangzeb's khala has to come seek shelter at his house. She has a headstrong daughter who is passionate towards making it big but is down to earth and very committed in her profession. She is often subjected to flirtatious remarks by Bazil and insults by Aurangzeb's wife owing to her background.
Seems like we'll get to see an interesting love story and a war of money and power in Ghari Do Ghari. The teasers are now out and they depict the same. We're waiting anxiously for the story to unfold and to see our favourite Junaid Khan win at the game again.