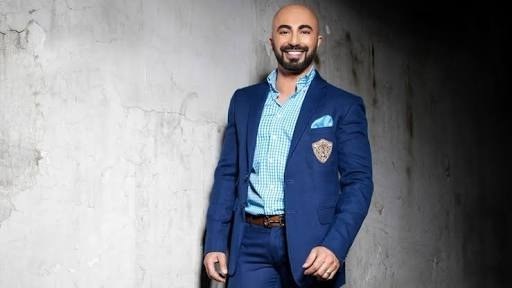 This year Lux Style Awards will showcase HSY's ideas and perceptions about the grandest, most fashionable awards in Pak

This might come in as a surprise to most, but this year, Lux Style Awards has walked back on its 15 year old legacy and roped in new names as show directors. Freiha Altaf, the queen choreographer for all events here or abroad, has been conveniently replaced with HSY as show director for LSA 17.
The move has come off as a big surprise as Frieha Altaf and Fareshte Aslam have been associated with LSA since forever and getting a new director on board, albeit a strong and competent HSY, still requires some sort of an explanation. Only recently Frieha had posted on her official Instagram account calling in for submissions for LSA 2017. HIP tried contacting both Frieha and Fareshte for comments, but unfortunately we did not receive any reply.
And so HIP brings you news straight from the desks of the man himself- HSY- Hassan Shehreyar Yasin is all set to start working on the direction for LSA and teams have been put together to create a show that is bigger and better than all in the history of Lux Style Awards.
"It is a pretty good experience to direct Lux Style Awards. I'm glad I have been given this chance by Unilever to showcase LSA like i perceived them in my mind. Like every year we were asked by Lux to pitch in our ideas. Only recently, after saying goodbye to directing fashion weeks, I welcomed this as a refreshing change and pitched in my idea to the team. I'm glad my idea, my perception of how Lux Style Awards should be clicked with teams. It was my perception that I showcased. I did not put anyone out with my idea, I for one would never do that," HSY told HIP.
Although HSY has been directing fashion events for over 2 decades, it is the first time he will be directing an award show of such humongous nature. The star designer is keen on using the goodwill he has earned after giving so much years to the industry and is focused on managing each and every aspect of the show from the get-go. But that's not the only thing HSY is working on. The ace designer and now show director who believes in team spirit and mentoring young talent has roped in some new names to construct a powerful team and give the audience a Lux Style Awards-the HSY way. We're more than certain, this year LSA are going to be more massive and grander than ever.
This one individual gives love and respect and demands the same in return. And when it comes to work, HSY believes in team work and fresh ideas. HSY and his team are currently working to make Lux Style Awards 2017, the biggest and most fashionable event of the year. This time, with HSY choreographing the show, LSA will celebrate young talent along with the veterans in the industry in a truly elegant and fashionable manner.
But yes, we'd certainly like to know how HSY is feeling stepping into Frieha Altaf's shoes as the woman has been directing the event for 15 years.
HSY holds Frieha in high regard, terming her as an institution and claiming that stepping into her shoes when it comes to directing LSA is the hardest and most impossible of tasks he has ever taken upon. "Frieha is a force to nature, a dynamic woman and a very good friend. She has been a mentor and we are not at all into this as a person battle. I am certain Frieha is happy and it doesn't and will not change anything between the two of us."
With only a few weeks remaining for the grand event to take place HSY hopes he can do justice to the expectations attached to him and his team and that we are all able to celebrate our talented industry in an extravagant manner.
Read: LSA Nominations 2017 Leave Out Major Names From Major Categories]6