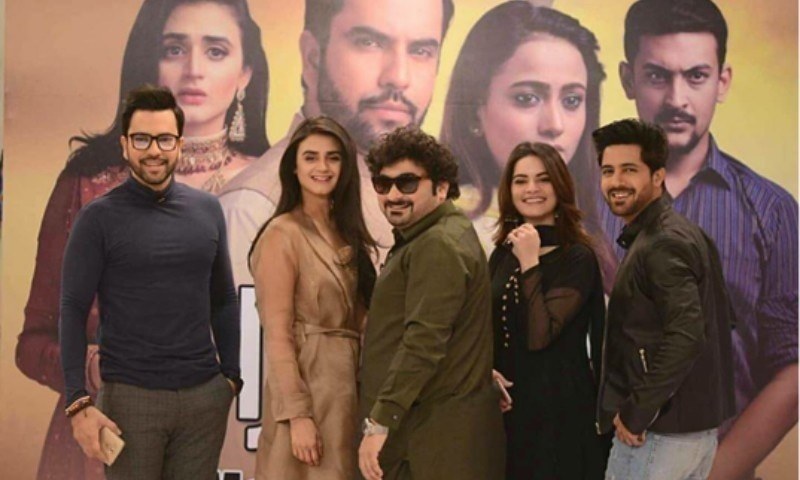 After the weekend, you need something more than that caffeine to kick in on Monday and Sun Yara is just that...

Patience is running low on Mondays and weariness sets in easily. Once you are done with the daily grind, a perfect way to unwind is by tuning in to an engaging yet not too over-the-top drama to kick those Monday blues. So to avoid flipping channels and sticking to one choice, our pick for Monday nights continues to be Sun Yara as we get to see dynamics of a close knit family and cherry on the top being Junaid Khan whose style statement is just getting better with his last night's attire being our favorite where he rocked the shalwar kameez rather well.
Coming back to the drama , with 13 episodes down , the story penned down by Asia Mirza has taken an interesting turn as Hassan Niazi along with seasoned actress Durdana Butt has joined in the cast as Mustafa and his loving Bi Jaan. With Tania ( Ghana Ali) married off as well as Saif ( Faris Shafi) having re-married, the refreshing angle is of Lali ( Xarnish Khan) who is now divorced yet not seen mopping around the house instead she has accepted her fate and is seen leading a happy life revolving around her son and Talal ( Junaid Khan) whom she feels should finally settle down.
Read : The upcoming serial Sun Yara is a family drama with a promising cast
Talal embodies a rigid man and tries his level best to get out of marrying Roshni ( Hira Mani) because he doesn't want her to know the real reason behind Lali's divorce. While we understand that under all that tough exterior is indeed a nice man his actions as well as words at times make you believe otherwise. Here steps in his mother ( Nida Mumtaz) finally giving him the ultimatum that if he doesn't marry Roshni, she will tell Khurram ( Asim Mehmood) to marry her since she is a girl anyone would be proud to marry and Talal finally gives in.
Now we all know he has loved Roshni the moment he saw her but with agreeing to now marry he also lays down the condition that all decisions will be made by him giving us the feeling that a new twist is about to come in Sun Yara soon.
The character of Mustafa is very welcomed as Talal's best friend who was once in love with Lali from yesteryears but due to different circumstances, the two ended up marrying other people. However, with Mustafa's wife now dead and Lali divorced will fate bring the duo back together again? Well we hope so because Mustafa is a gem of a person compared to the rather odd Saif. Also the marital union of Talal and Roshni couldn't leave us happier because we would love to see their relationship evolving in the coming episodes.
Read : In review : Junaid Khan steals the show in Sun Yaara as Dr Talal
Direction by Danish Nawaz continues to be smooth and crisp editing keeps the viewers interest alive. We are glad Nawaz decided to direct a family based script and cast those actors who amongst themselves are quite friendly which helps in their portrayal of roles in a family setting. A special mention of the scene that won our heart this week is where Lali , Khurram and Hina are over the moon when Talal tells him hes ready to get married . Nida Mumtaz it seems is the new mother in the industry and we cant complain because its good to see her back in various dramas after ages.
Hassan Niazi , Durdana Butt , Xarnish Khan , Hira Mani and Junaid Khan continue to play their roles well and complimenting them weekly is Minal Khan and Asim Mehmood.
With Roshni and Talal finally tying the knot you don't want to miss the next episode of Sun Yara which we are sure is going to be one of its best till date.