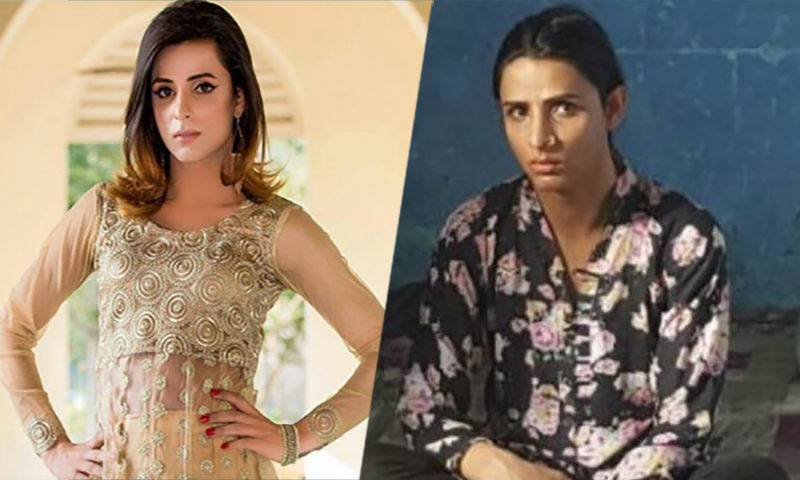 Waking up daily to face a world which does not accept you, ridicules you for just existing and refuses to make you feel included; the life of a transgender in Pakistan is nothing short of trials and tribulations. But you know what they say, nothing in this wicked world is permanent, not even our troubles and to prove exactly that, transgender activist Kami Sid, the face of transgender community in Pakistan, is not leaving any stone unturned!
Kami Sid continues to be an inspiration for one and all as she embarks on a journey to prove that transgenders are as talented as anyone else forcing us all to think beyond men and women.
Making her showbiz debut in 2016, Sid collaborated with Waqar J Khan for a first of its kind fashion shoot in Pakistan: Kami Sid became the first Pakistani transgender model and everyone could not stop praising her undying courage and how stunning she looked.

Also read: Pakistan Empowers The Transgender Community Through Fashion
Making her acting debut, Sid has starred in a GrayScale film named Rani and it is not your ordinary transgender movie. Talking to HIP exclusively she shared some details; "What makes this project different from all the others is the fact that it portrays our real life. It is not a stereotypical depiction of a trans person but in fact is a way into our lives so that everyone can see what we truly are like."
The story is about a transperson who refuses to indulge in socially unacceptable activities to earn her livelihood but in fact earns money by selling toys. What's worth mentioning is that the story also sheds light on a transgender's wishful thinking of becoming a mother. The emotional roller coaster is in its post-production and the makers have applied for a showcase at Cannes Film Festival 2017. The release date in Pakistan however, is yet unknown.
Talking about her experience and how the role was offered to her she said; "I was called for an audition and soon after appointed as the face of Rani. Regardless of having done several documentaries acting in a film is a whole new feeling and quite intimidating as well but it was a pleasant experience overall."
The Rani starrer was all praises for her director and writer Hammad Rizvi who according to her was completely dedicated to the project. He was adamant that someone from within the trans community must play the role, she stated. And in all honesty, who can depict it better than someone who has endured it all?
We cannot wait to see Kami Sid on screen and sweep us off our feet by her exceptional performance. Keep an eye out for the release date of this much anticipated short film. HIP wishes Sid and her team good luck. More power to you, Sid!