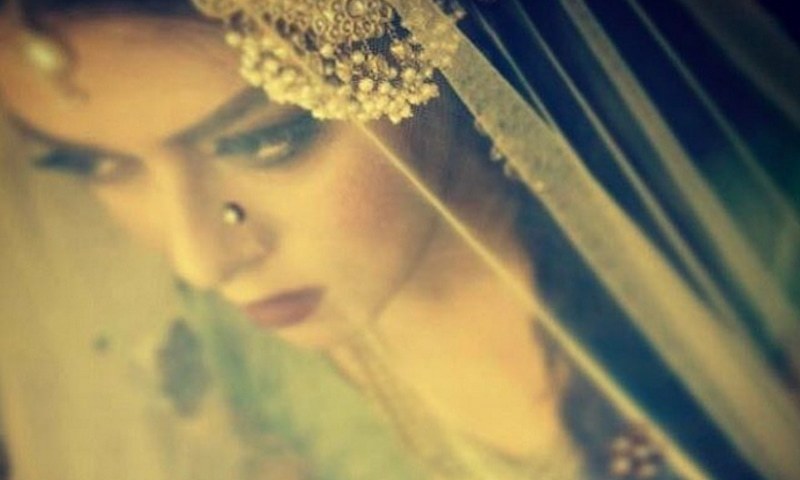 "Dramas are based on what's happening in our society, you need to know that this is only a mirror," said Maria Wasti.
Maria Wasti is fierce - she's a powerhouse of talent and the best part is that she even knows that herself. While so many actors come and go, she's managed to stand strong and maintain her place in the industry. Was that easy? We're sure it wasn't. But the one thing that has been in her favour is that she doesn't limit herself. Maria is a versatile actor who can take up any role and play it with ease.
Be it dramas, fashion shoots or television hosting, the diva knows how to make a place for herself and stand out in a crowd.
Recently, pictures of her dressed as a bride surfaced the internet and we at HIP got curious to find out what she's up to now.
To get all the information, we contacted her and this is what she told us, "Jaal is an Aijaz Aslam production and Wajahat Hussain is the director. The shooting is set to begin in mid-April while the casting is still in progress. For now, we have Ali Khan, Samina Ahmed and Ali Zaib on board."
We asked her to tell us about the plot and she said, "I cannot reveal the entire story but I'll tell you that this is a story of two opposite poles of the society. The name of my character is Gulnaaz who belongs to a different class and Ali Khan marries her against his family's wishes and brings her into his part of the society. Now, she tries her best to adjust but she's pushed to such a limit where she becomes reactionary. However, to find out why and what happens next, you'll have to watch the drama."
We asked Maria how Jaal is different from other dramas and why she signed this script.
She said, "I have complete faith in the makers; Wajahat is so involved in the making and open to feedback that it motivates me. I've missed this kind of experience for a long time now."
"Dramas are based on what's happening in our society, so if you like or dislike the story, you need to know that this is only a mirror. If you find anything hideous and it disturbs you then you must acknowledge that this is an evil you need to remove from the society, not just switch the channel," she added while clarifying the plot.
Also knowing that she's a fine actor, we asked her why she doesn't make her movie debut.
"I cannot take up a movie just because I have been offered to do it. I need to like the role and want to be a part of it," she responded.
Okay filmmakers, please take notes, Maria is up for movies but you need to offer her something she likes. Here's a hint: she told us that Namaloom Afraad is her favourite post-revival movie so far!
Read More: "I would love to do a film with Naseeruddin Shah," says Maria Wasti
Stay tuned for more news and updates on Maria Wasti, her upcoming drama Jaal and much more!