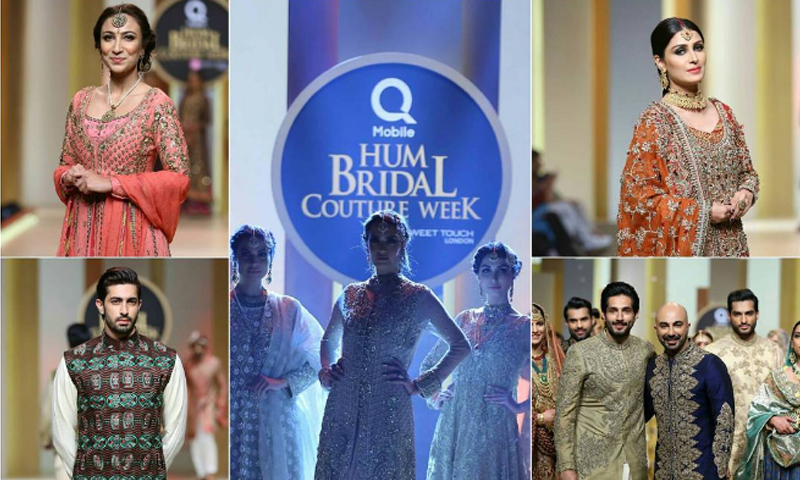 Hum Bridal Couture Week opened last night and we wanted to share with you what was hot and what was not

Back with it's 14th edition, Q Mobile Hum Bridal Couture Week (QHBCW) is always the most anticipated fashion show as weddings are a real big deal for us desis. And of course, perfect wardrobe for the bride and groom is a necessity as that becomes the talk of a wedding here.
Luckily for us, designers gather every year under one roof and put on display their new and best collections of the season that too, just for weddings. How amazing is that? We really need to, thank God for this.
But every year one designer manages to out do the other and that gets us excited. So without further ado here are the hits and the misses of the first night show at QHBCW being held in Karachi.
YAY moments
Danish Taimoor and Ayeza Khan
The most loved couple of the industry, Danish and Ayeza walked the ramp for Ayesha Farid and as always they were all smiles and we couldn't help but say Masha'Allah.
Ayesha Farid star studded model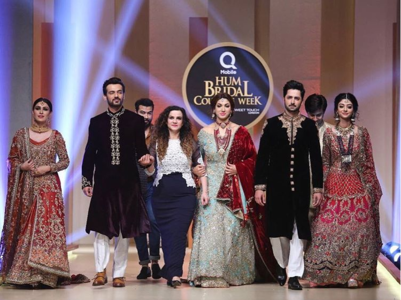 Not only was her collection exceptional, she made sure to be the highlight for the show - her collection featured celebrity models including Sana Fakhar, Zahid Ahmed and Noor Khan and we were stunned!
Tehmina Khaled and Khaled Anum
Relationship goals came to life when this dynamic duo walked to ramp for Gogi by Hassan Riaz. It was truly an 'aww' moment.
Gogi by Hassan Riaz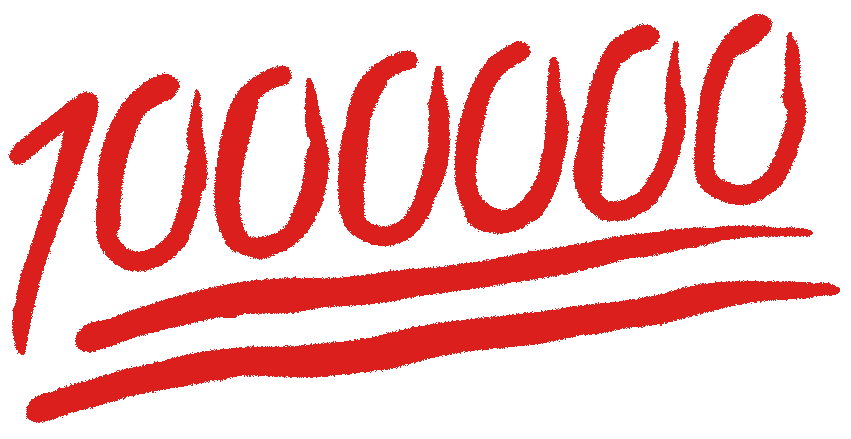 The collection was exceptional! Ensured to cater to all, the collection had vibrant colours with gold and red too. According to us the collection was 100!

Also see: Show Stoppers that stole the show at QBCW'16
Shahroz Sabzwari for Naushad Imdad
Naushad Imdad showcased a phenomenal collection with handsome looking men but what truly got everyone raving was the cute show stopper Shahroz Sabzwari.
NAY moments
HSY collection
Although we love his designs because he is the maestro of couture but that wow factor was somehow missing from the collection. Of course there were some dresses that really had us drooling but we definitely expected moments where we would be swept off our feet like all the previous years but that didn't happen.
Little girl model walked the ramp for Hassan Riaz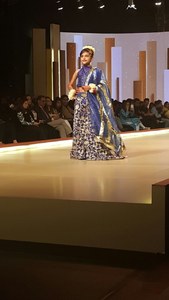 A little confused: Did he show her as a child bride because she looked like one. Eve though an exceptional display of dresses we feel that it was not needed.
*Red carpet*
Before every great show we expect an even better red carpet appearance but that was missing for the show last night.
Final verdict:
YAY moments outdoing the NAY, all in all the show was well put and the collections on display were brilliant. The execution and the team work, the celebrities and the music all complimented each other. We cannot wait to see what they have in store for us tonight.
BCW is a three day show and will continue till Sunday, 2nd April.