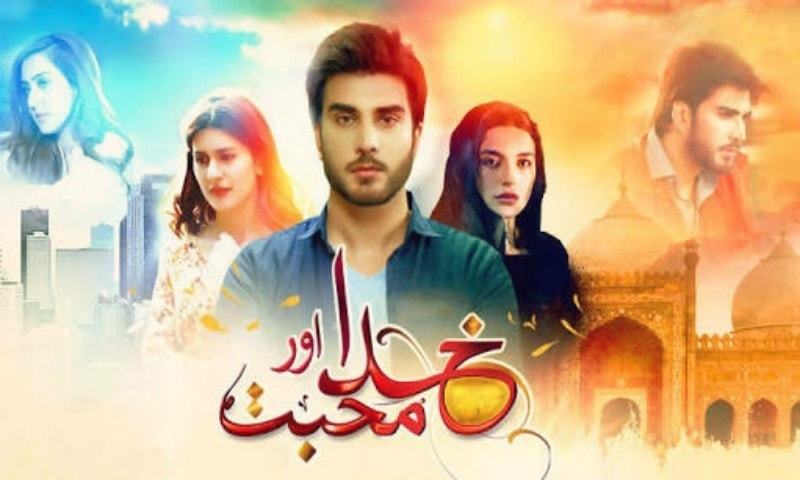 The journey Imran Abbas and Kubra Khan took us through in Khuda aur Muhabbat was every bit nostalgic and captivating

With Khuda aur Muhabbat ending, we're currently at a loss for our Saturdays, wondering how well will Muhabbat Tum Se Nafrat Hai, will fulfill the gap that this particular drama has left in our weekend schedules.
Khuda aur Muhabbat is one drama that kept us hooked till the very last episode. This is one of those series that didn't lose its charm even with the second season. If season one was a hit, season 2 for Khuda aur Muhabbat was a blockbuster hit, keeping the audience in its trance till the very last day.
We finally saw, if not a happy ending but a very satisfied one for the heartbroken Hammad and it has us at peace. Yes, there were a few tweaks in the drama as compared to the original story written by Hashim Nadeem, we were glad that Hammad found peace with the fact that he had influenced someone's life for the better without intending too.
As for Sara, her journey as Hammad, had just began. She at least had hopes of finding Hammad one day once she was at peace with innerself and accepted her fate. We saw how every instance repeated itself with Sara as it had occurred with Hammad. Hammad was Imaan and Sara became Hammad, just like he had been when Hammad left his home in pursuit of himself and for his love.
Unlike the very common perception, Khuda aur Muhabbat wasn't a story of love and hate or how religion forbids love. This particular drama was in fact how love can be your guide to God; how can a person find spiritual happiness and attain the divine love by falling in love with a mere human being.
Imran Abbas and Kubra Khan have been and were the highlight of the very last episode of Khuda aur Muhabbat. Both of them depicted their characters with utmost reality, making us fall in love with love itself. Sir Isaac reminded us of Molvi Aleemuddin and how fathers become helpless when they're torn between their responsibility, their love for their children and the society. The way he begged Hammad to leave Sara alone was a painful reminder of the first season when Molvi Sahib pleaded Hammad to spare his daughter and save him the humiliation from the society he lived in.
Sara's grief and Hammad consolations for her were infectious. The couple had amazing chemistry in the entire season, from hatred, to friendship and finally love. The journey Imran Abbas and Kubra Khan took us through in Khuda aur Muhabbat was every bit nostalgic and captivating as it was in season 1.