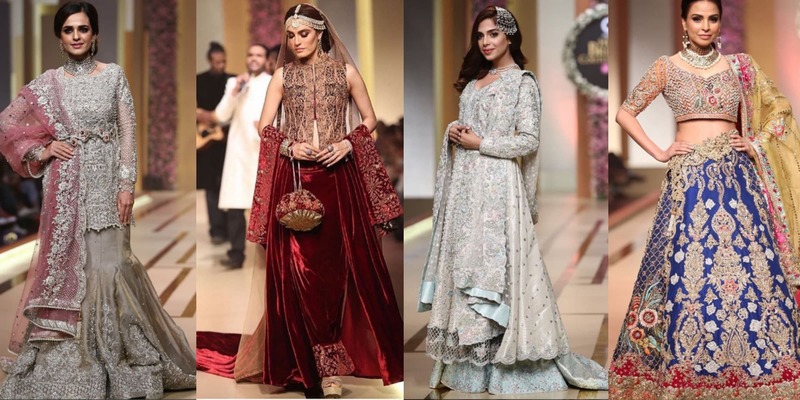 The most anticipated night though good enough, failed to impress many as the 'WOW factor' went missing

Year after year the fashion industry of Pakistan continues to grow and put up one better than the other shows for the audience and viewers and Bridal Couture Week is no exception. One of the most celebrated fashion show events, Q Mobile Hum Bridal Couture Week (QHBCW) drew to a close last night in Karachi but failed to mesmerize many.
Bridal Couture Week (BCW) though enjoys a reputation where Pakistan's best and famous designers put on display their new season creations which are nothing short of elegance and regal, ensuring to update to with the latest trends in fashion but it appeared to be otherwise this season.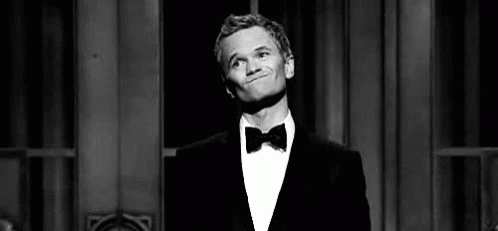 Last night's show showcased bridal wear by Nickie Nina, Sonya Batla, Ahsan's bespoke menswear, Sana Abbas, Annus Abrar, Emraan Rajput and Asifa and Nabeel – where some designers put up a great show, we expected the others to amuse us but we are a little disappointed.
Also see: Reasons why #QHBCW Day 2 was Mesmerizing
Presenting to you a breakdown of QHBCW Day 3:
What stood out
Shehzad Sheikh and Kubra Khan
The new favourite of Pakistan, Kubra Khan walked the ramp for Asifa and Nabeel as the show opened and looked effortlessly gorgeous. Accompanied by the heartthrob Shehzad Sheikh, the cuties were well applauded. We began to wonder: are they working together because they would make a fab on screen couple! The pastel and nude shade collection of course, by the two creative heads was stunning.
Junaid Khan live
Ever since Call - the band parted ways, we only saw Junaid Khan on screen acting. It was last night when we finally saw Junaid Khan perform live as he walked to ramp as a showstopper for Emraan Rajput's absolutely mind blowing collection. The sherwanis were so amazing, we wanted to buy them for ourselves (not exactly, but you get the idea)
Nickie and Nina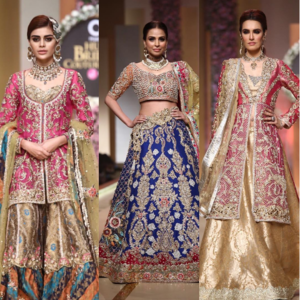 Major shout out to the dynamic duo who put up a oh-so-amazing collection which was truly a treat for the eyes. Honestly, every dress from their collection was screaming festivity and glitz. It was one of those shopaholic moments where the beautiful dresses were teasing us with 'buy me'.
Sonya Batla's dedication to Dar-ul-Sukun
The collection for which Humaima Malick walked the ramp wasn't as fascinating as one would except it to be, what really made us commend the designer was her effort to help the less fortunate kids who reside in Dar-ul-Sukun; a safe haven for children who are mentally and physcially disabled. Great job!
What went missing?
Oh boy, it's going to be a long list. Just kidding. But let's get right to it:
Show stopper spark went missing
Well acclaimed TV stars Sonya Hussayn, Sumbul Iqbal, Neelum Muneer (again) walked the ramp for Sana Abbas, Nickie Nina and Annus Abrar respectively, and all three of them exceptional however, we were left wondering: what happened to the BCW strategy of having a plethora of stars walking the ramp on the closing night?
Also see: Show Stoppers that stole the show at QBCW'16
Last year's BCW was an extravaganza: not only were the outfits on point, was the famous but the show was loaded with celebrity appearances, not to forget the quickly rose to fame 'chai wala'. There were various live performances by singers including Hadiqa Kiani, SAHARA UK and Nabeel Shoukat Ali to name but a few.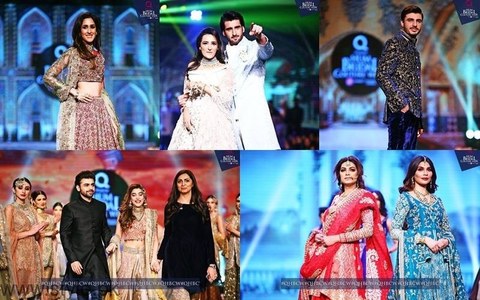 One possible reason for all the these stars missing from the show could be that most of them are either busy shooting in Pakistan or outside or directing films.
Whichever the case might be, a thunderous round of applause for Vaneeza Ahmed is a must as she pulled of a spectacular show. Kudos to you, Vinny!