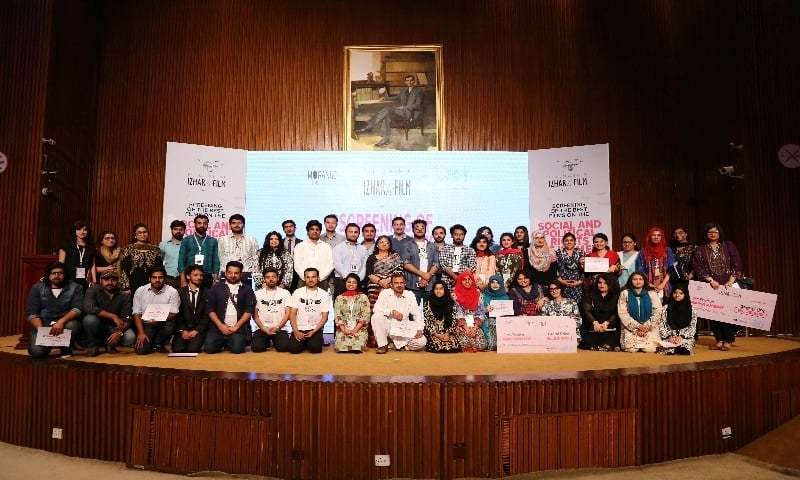 Izhar by Film Fellowship (IBFF) is first-ever fellowship program on the social and political rights of women
Pakistan is a country budding with talented filmmakers in the making. Only a few years from now, we will certainly have a stronger, more powerful cinema industry owing to these young and talented filmmakers who have a knack for storytelling and evoking emotions within the audience through their works on screen.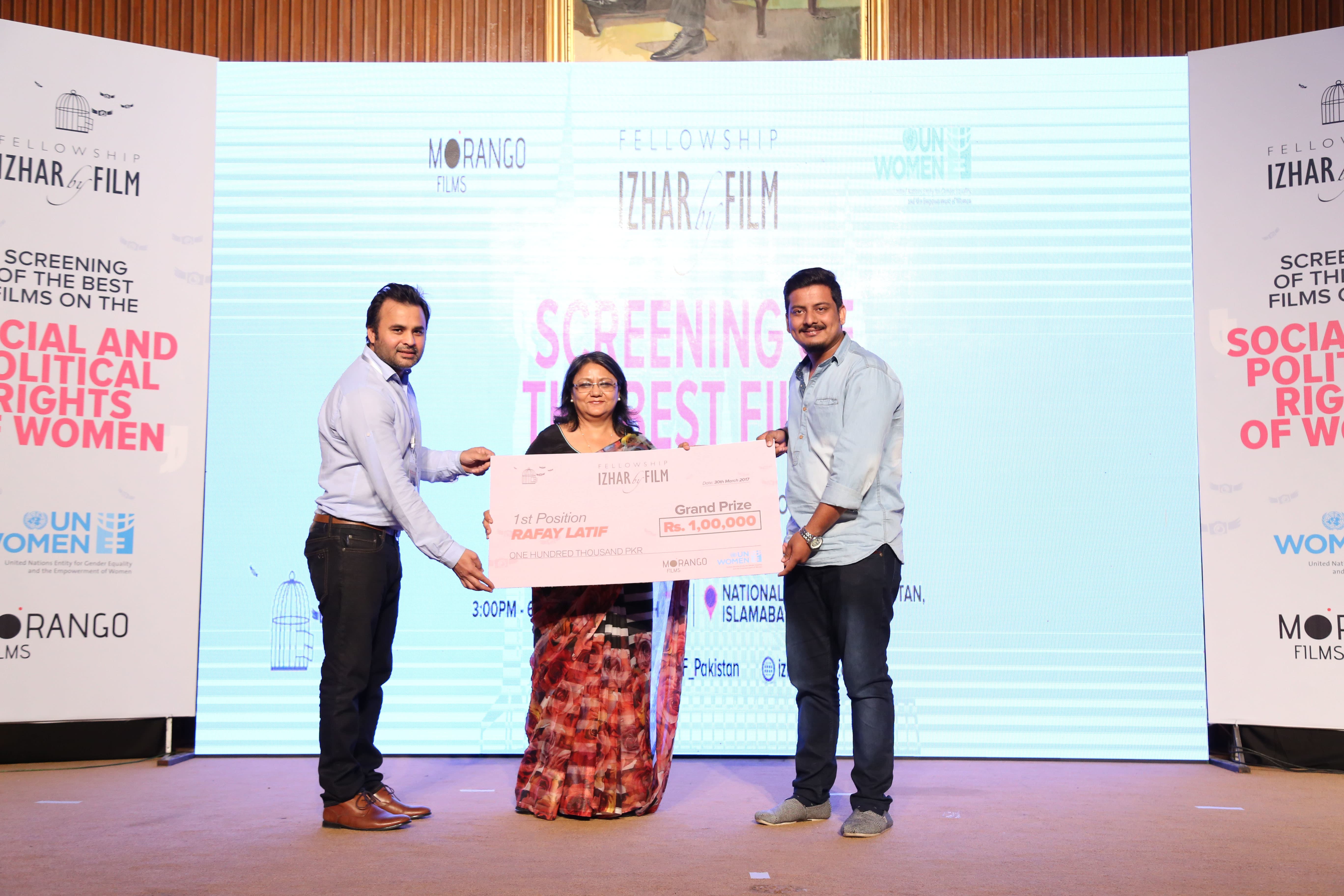 The Izhar by Film Fellowship (IBFF), an initiative of Morango Films, with support from UN Women (the United Nations Entity for Gender Equality and the Empowerment of Women) celebrated the talent of 60 young filmmaking trainees holding a screening ceremony of the top 25 short films produced by these trainees from across Pakistan.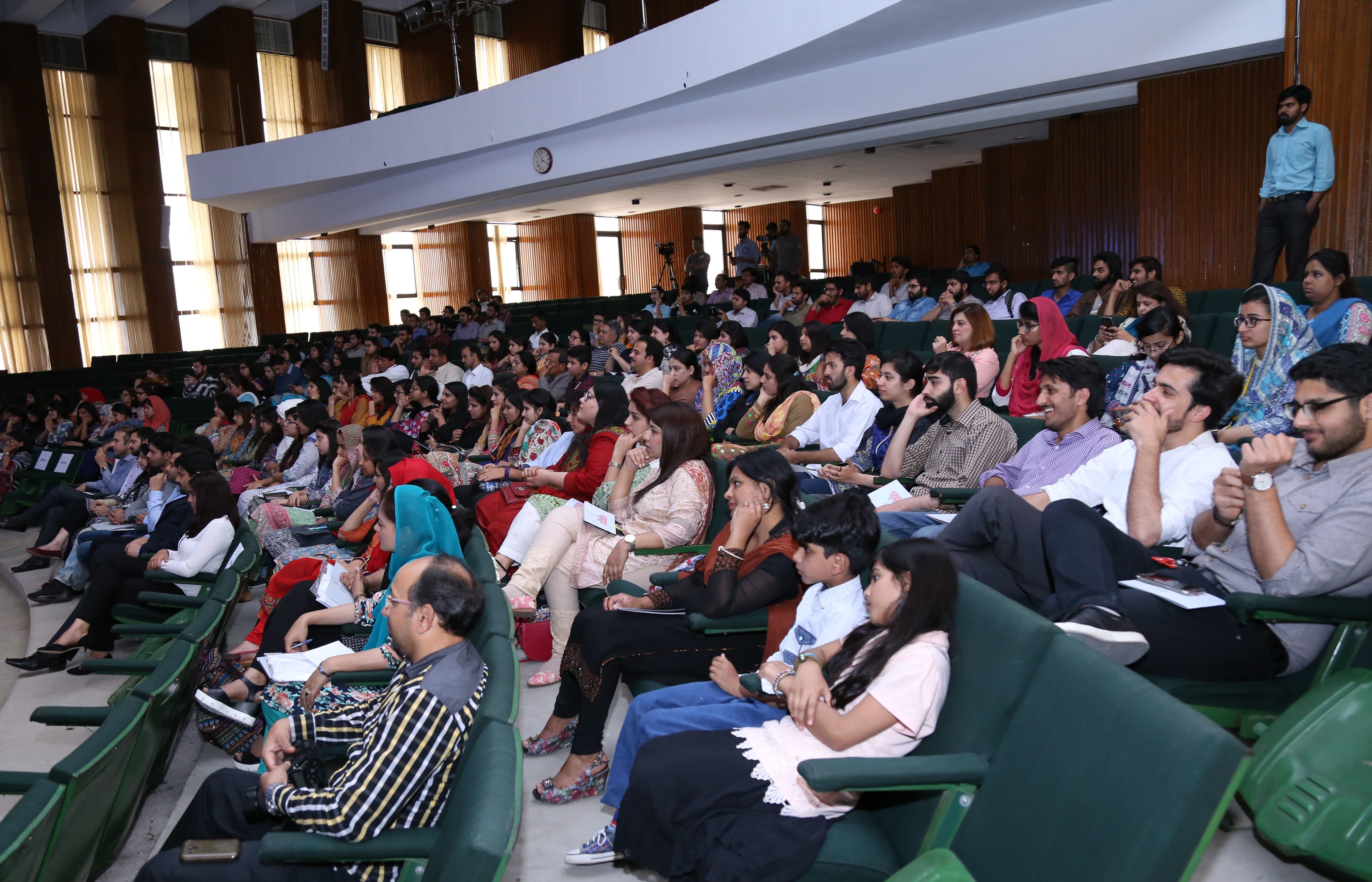 IBFF is first-ever fellowship program on the social and political rights of women and the talented trainees gave their best shot to raise awareness on the matters with 60 second documentaries that spoke of the plight of the women in our society. The screening event was held on Thursday 30 March 2017 at the National Library of Pakistan, in Islamabad
After great deliberation the jury members, consisting of renowned music video and commercial film directors Amena Khan and Sohail Javed; Founder of Morango Films Abrar Ul Hassan; Co-Founder of 60SIFF and Morango Films Affan Alam; and Social Media Director Laiq Qureshi selected the following 10 fellows of IBFF:
Rafay Latif from Sindh - 'Shukria' [Thank You]
Rani Wahidi from Balochistan - 'Ehtram' [Respect]
Raiha Akram from Punjab - 'All Eyes On You'
Ebaad Shams from Khyber Pakhtunkhwa - 'Importance'
Talha Adil from Sindh - 'No Strings Attached'
Gulzar Nayani from Sindh - 'The Gaze'
Ramla Yaqoob from Punjab - 'Meri Pyari Beti' [My Lovely Daughter]
Ali Azmat from Sindh - 'Careless'
Wajahat from Gilgit-Baltistan - 'Agahi' [Awareness]
Ahmed Hassan from Islamabad - 'Zameer' [Conscious]
The top 3 fellows received scholarship grants of Rs 100,000, Rs 50,000 and Rs 25,000 respectively.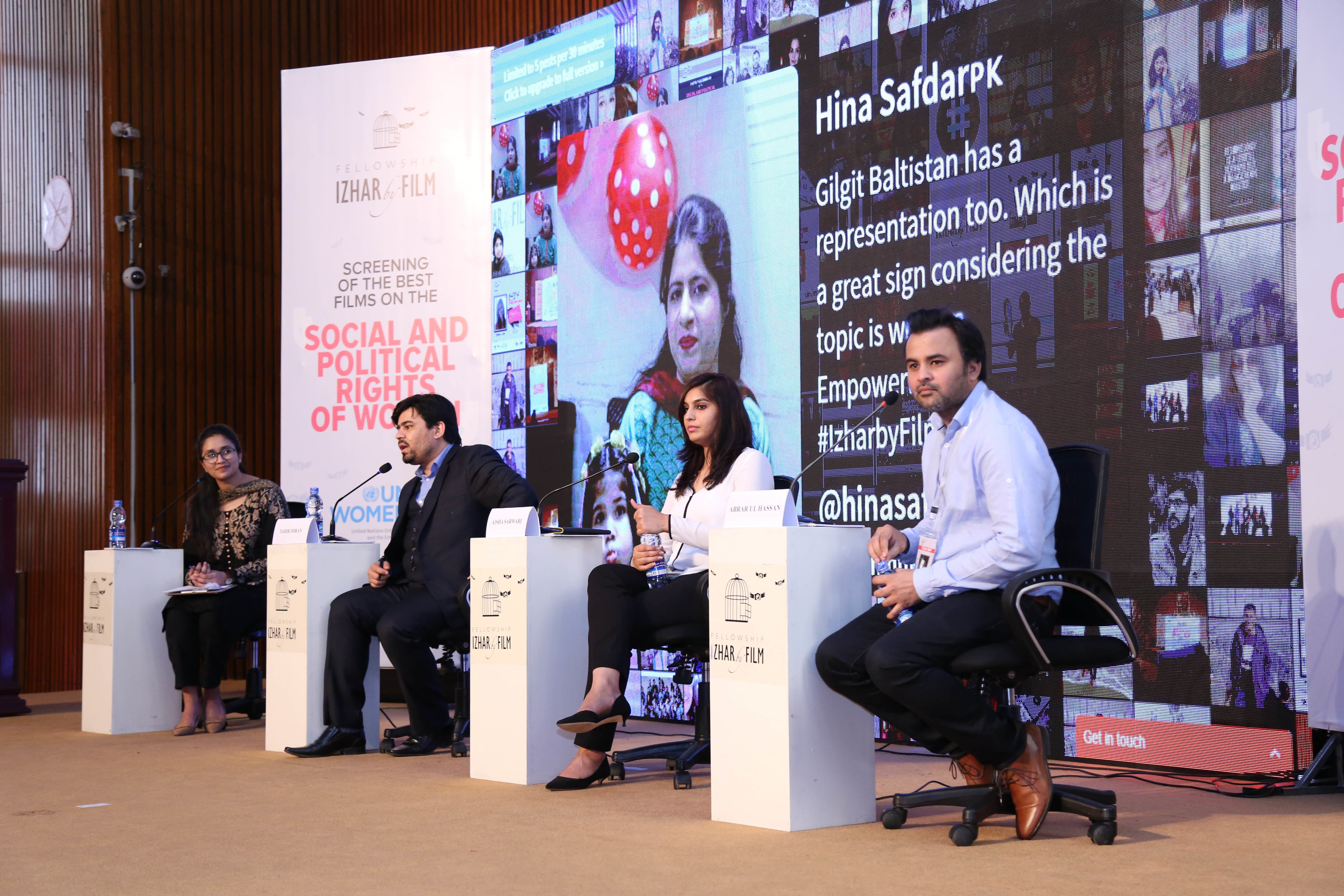 In addition to the screening, awards were also presented to the following 3 filmmakers under the category of "Film With The Best Message":
Sarah Rehman from Sindh - 'The Transit'
Nida Ramzan from Punjab - 'A Vow'
Abuzar Mir from Islamabad - 'Barabar' [Equal]
Speaking during the screening ceremony, Abrar ul Hassan (Co-Founder Morango Films) expressed his delight over the work of the IBFF trainees and said "It is overwhelming to have received such highly impacting films made by the aspiring youngsters, who have endeavored to depict aspects of rights of women in a very realistic way."
In delivering the closing remarks, Sangeeta Thapa (Chief Guest and Deputy Country Representative, UN Women Pakistan) appreciated Morango Films for the first-ever IBFF and said, "It is heartening to see the overwhelming response to the fellowship and strong messages that have been shared with us through these films. We all have a role in creating awareness on political and social rights of women, whether through films or any other medium. As advocates and champions for gender equality, your messages can and do impact the way people perceive the roles and rights of women. On behalf of UN Women, I congratulate each one of and we look forward to together 'Stepping It up for Gender Equality where we have a Planet 5050 by 2030."
This collaboration between UN Women and Morango Films falls under UN Women's project on "Women's Peace, Security, Rights and Voice: safe public spaces, community outreach and empowerment, and political awareness and advocacy" with support of the Government of Australia.