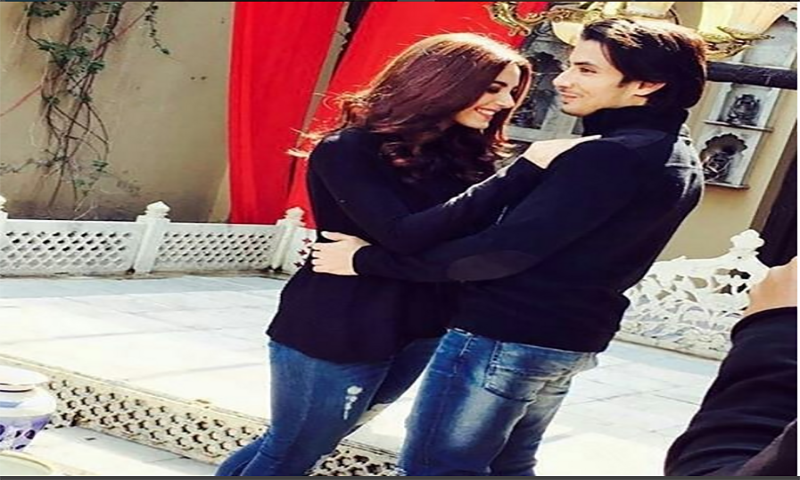 In the words of Maya Ali, Ali Zafar is a 'hard working and a genuine man'

Popularly known for her phenomenal acting and roping in hits one after the other, Maya Ali enjoys a reputation of a versatile actor in Pakistan. For someone who intends to keep moving forward, Maya Ali is making her film debut in Pakistan and everyone is talking about it.
Starring opposite the heartthrob of Pakistan Ali Zafar, Maya Ali is making her film debut with Ahsan Rahim's directorial debut film 'Teefa In Trouble' (TNT). Ahsan Rahim is well known for his expertise in the comedy genre especially for Ufone ads and music videos including Laga Re and Preeto so the bar is already set high.
Ali Zafar, though has worked in films in Bollywood before, will also be making his Pakistani film debut with this one. The movie is a romantic comedy which is believed to a treat for the audience; both in terms of content and the cast.
Read more: Maya Ali to make her movie debut opposite Ali Zafar in Teefa In Trouble
Maya Ali who plays 'Anya' in TNT being the down to earth and sentimental person that she is never misses an opportunity to acknowledge the ones she truly seeks inspiration from and her co-star Ali Zafar who plays 'Teefa' in the upcoming film is no different.
Yesterday she took to social media to express her gratitude and fondness for Zafar stating that he is a man with a 'good heart'; "I haven't seen such a genuine and hard working person like him. What a positive soul with great energy. I have learnt alot of good things in our 1st spell of "Teefa in trouble" but I still have a lot to learn from you, Ali Zafar."
She went on to pray for his success and happiness and complimented his million dollar 'smile'.
We couldn't help but gush- what a sweet gesture by Maya Ali, really!
Their off screen friendship is setting our hopes high for their on screen chemistry. Seems like the duo gets along well and we are now more excited than ever to watch the duo honour our cinema screens.