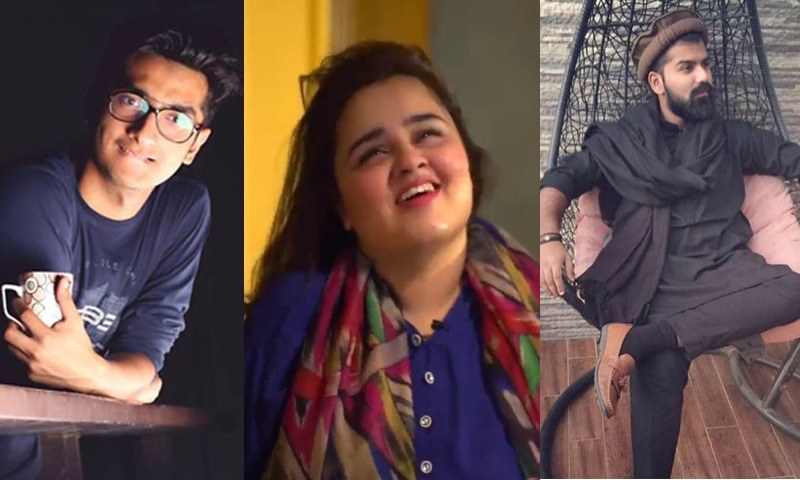 Trust us, these are names you'd recognize instantly

Times have changed bro. Gone are the days when one had to go from one celebrity to another (be it actor, director, producer, singer, composer, you name it) just to get a minor part in a film or television. Oh, what could people do just to get a minute of air time to showcase whatever talent they got.
But things are way too different now. You have the internet and the social media and when you've got these, you've got the power man! You think you have a certain talent, express it over the social media and if it certainly has that X factor, Boom! You go viral in a second.
Internet fame is like an earthquake, comes around with very little warning and consumes about the entire social media within minutes. And the best part? you can receive the much wanted recognition and fame even without being on television.
Don't believe us? Let HIP give you names and see how many of them you recognize instantly. And just FYI, these people haven't been on the television or in any movies as yet!
1. Mansaal Studios
Founded by Salman Parekh, Maansals was the first ever internet v-logging venture to begin in Pakistan. The first ever video by Maansals actually reached 300,000 views only within a day and mind you, they're absolutely hilarious and oh so relatable.
PS. You'd love Mansaals just like we do
Here take a look at what they've got to offer to kick your worries goodbye
2. Danish Ali
We know him best for his "Mufta" video on social media. Lesser known facts about Danish include him being a standup comedian, an actor, a director and an RJ. This down to earth guy one of the very first local Pakistani social media sensation with over a million YouTube views and a half a million Facebook fans.
3. Bekaar Films
Down in the dumps? Bekaar Films has the perfect remedy for you. they give you literally useless, senseless comedy but it is exactly what we love them for. Only a year old on YouTube and Bekaar Films have already become a Pakistani favorite
P.S. they're absolutely hilarious.
Take a look at their Angel Reaction video here, we absolutely love them in this.
4. Karachi Vynz
We love it when our youth puts itself to spreading happiness and smiles all around and who better to address the problems of Karachi and the youth in such a gleeful manner than Karachi Vynz, our very own guys who can relate to everything well.
PS. They say you're a confirmed psychopath if you don't laugh at what they bring you
5. 3 Idiots
This one's our very own group of 3 trolls who know how to do it best. Videos by 3 Idiots are your reprieve when you're feeling heartbroken and depressed. They vow to take away your worries and give you hefty doses of laughter.
6. Faiza Saleem
Why should girls take the back seat when it comes to comedy? Faiza Saleem also reffered to as the improv queen, is another internet sensation emerging on the Pakistani horizon. A lawyer by profession and a v-logger by choice, Faiza is one young women who is making us laugh our hearts out and kiss our worries good bye.
And while we're listing down internet sensations, how can we forget our very own Nasir Khan Jan and the Aaxcuse Me Ap Bhi guy Waleed Sheikh. These two have been our secret laughter tool when we're just so annoyed with our lives. Trust us, just watch one video and you will really appreciate wherever you have and want to give your life another shot.
Only recently Nasir Khan Jan challenged Lata Mangeshkar and had us in fits. (Like seriously why do these people do this?)
And before we sign off let's reminisce the Kitkat Talcum powder ad and how Waleed Sheikh became the king of viral advertisements online
Read: Salam Zindagi Welcomes Nasir Khan Jan and Waseem Sheikh