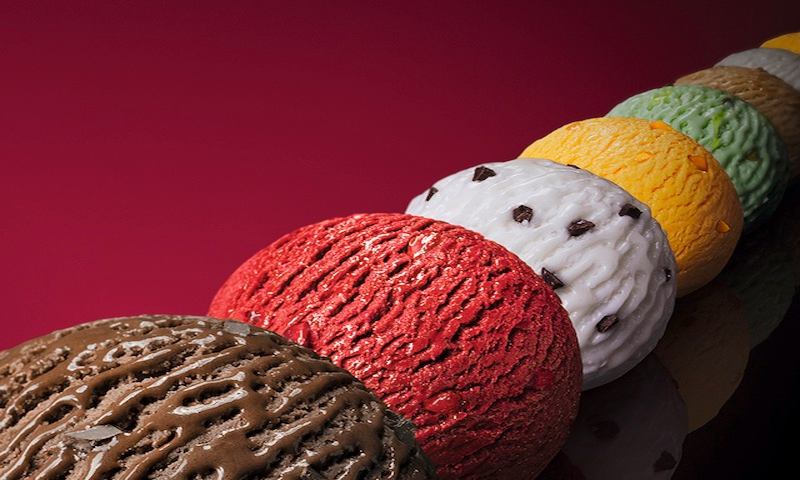 You can't buy happiness, but you can buy ice cream and that's kind of the same thing

It's that time of the year when you can use your sidewalk to fry an egg and your mailbox as a toaster; it is that time of the year when you really want to ask the sun to leave you alone! Sometimes cold water just doesn't do the trick to cool you off; so what can you do?
In all honesty, the best time to have ice cream is always but to beat the heat this summer ensuring that you get quality ice cream is a great task- we are here to make your life easier!
We have compiled a list of ice cream places to enjoy summers in our very homeland:
1. Scream PK, Karachi
Bringing innovation to your ice cream this parlor will literally amaze you - the first ever liquid nitrogen ice cream in Pakistan is being served at this creamery and it tastes divine! Watch your ice cream freeze as the liquid gas is poured in.
2. Kream's Cafe, M. M Alam Road, Lahore
This one of a kind cafe serves both food and gelato under one roof. This newly opened cafe is dedicated to satisfy your sweet tooth cravings.
3. Manolo, F-11 Markaz, Islamabad
This famous Italian gelato is now officially available in Islamabad. This ice cream place is absolutely amazing! Not only do they serve more than 10 flavours of ice cream, they also give you a gelato experience that will make you forget traditional ice cream.
4. Gelato Affair
This place is everything a ice cream will love- the cozy ambiance and the yummy flavours will make your heart melt before you ice cream does! They have branches in all Karachi, Lahore and Islamabad.
5. The Hot Spot Cafe
Their hip interior taking inspiration from 50s posters and adding that to Pakistani cinema posters is not the only thing that will make you rave about the place - they offer premium quality ice cream with premium sundaes as their specialty. They have branches in Karachi, Lahore and Islamabad.
These are our 5 picks. What are yours? Comment and let us know!