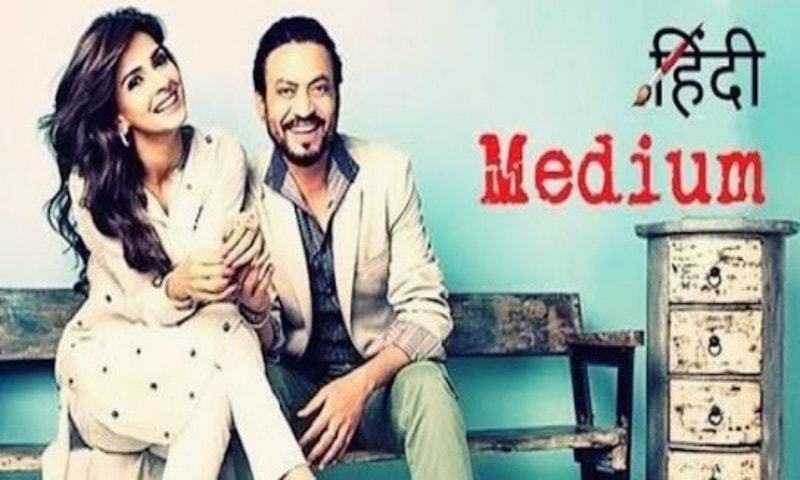 Hindi Medium seems like a fast paced plot taking a dig at the society with bitter satire wrapped up in comic one-liners

We'll give you one word for Hindi Medium's first look and its AMAZING with all capitals.
Yes, this two and a half minute long trailer from Saba Qamar and Irfan Khan starrer Hindi Medium will leave you wanting more from the movie. It's crisp, its funny and it's every bit engaging as a first look ought to be. We for starters, are completely hooked and certainly want more!
We love the fact that the trailer gives you a funny insight on the movie without giving too much away. This one trailer has managed to capture our interest and trust us we don't say it out of our love for Saba Qamar, the trailer deserves the praise we're doling out on it.
The one thing we're liking about Hindi Medium is how an average Indian or Pakistani would be able to relate to the movie. Hindi Medium is about a couple's struggle to get their daughter enrolled in the best English schools in Delhi because English is India and India is English (Irfan Khan style). And of course as Saba mentions in the movie, English is not just a language but a status symbol. (We feel you there Saba, we really do.)
Yes, we understand what Saket Chaudary is trying to show us with his directorial venture, Hindi Medium and it's quite fun having to watch our daily life dilemma on screen. We love how Saba exclaims "English nahi aaigi tu fit nahi ho paegi society mai tu lonely aur depress ho jai gi" because we know it to be oh-so-true.
The first look for Hindi Medium has certainly captured our interests and spiked our curiosity for the couple's struggle and whether or not the kid will be able to pursue English medium and the family be accepted into the upper classes of the society.
From the looks of it, Hindi Medium appears to be a fast paced, fun filled plot that will mock the society with its bitter satire wrapped up in comic one-liners. And yes, Sukhbir's Taare Gin Gin in the background has us excited for the film's music just as much.
We at HIP are looking forward to this racey, fun filled movie with an amazing sound track.
Read: Saba Qamar to groove to Sukhbir's Tare Gin Gin in Hindi Medium