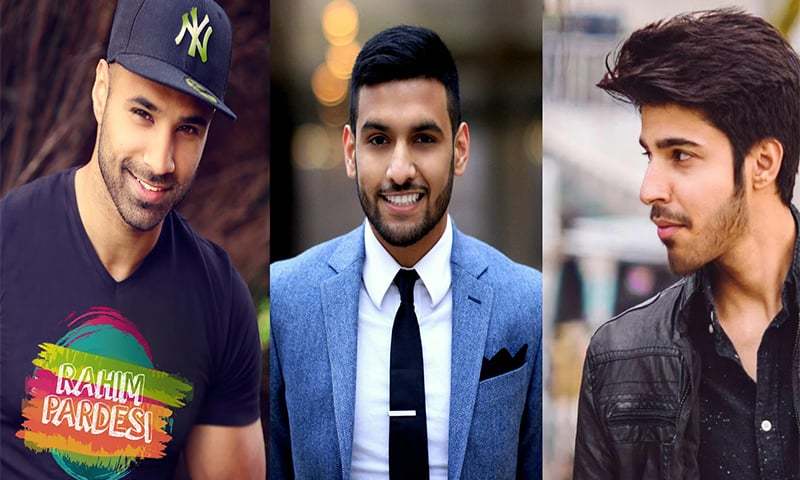 Only recently we brought you a fun filled list of local internet sensations; people who spread smiles on our faces with their funny videos, skits and clips. Now we've come up with a second edition to the story, and this time we're rounding up Pakistani born international internet sensations; people who have made a name for Pakistan around the world.
1. Zaid Ali
Zaid Ali, more commonly known as his internet pseudonym ZaidAliT, is a Pakistani-Canadian based YouTube personality and social media figure. Focused on spreading smiles and happiness all around, this one guy has made us aware of how 'brown' we really are. Highlighting our notorious traits in his comedic style is always a treat to watch. Yes, Zaid Ali, your typical desi-raised-abroad may reside in Canada, but he's just as brown as all of us.
2. Rahim Pardesi
Nasreen anyone? Yes, he's the same guy. Amer aka Rahim Pardesi, is a Scottish Asian based in Glasgow, where he also owns a successful production company. He is known for his character videos on social media, especially ones where he dresses as 'Nasreen'. Nasreen is a hot favorite when it comes to Punjabi babes, and we have Mr. Pardesi to thank for that.
Read: Nasreen Visits Salam Zindagi And We Absolutely Love It
3. Shaam Idrees
This talented Pakistani-Canadian rose to fame with his single 'London 2 Paris' and his remix for 'Dil Dil Pakistan', that went viral in the country and was also featured on local television channels. Singer by default, Shaam happens to be an amazing entertainer and his videos are enough to drown your sorrows and uplift you on a bad day.
PS: (Rumor has it, Shaam is set to perform at LSA this year.)
4. Rukhsar
This girl knows what's up when it comes to brown girl problems. Just 23 years of age, Rukhsar, a UK based Pakistani is the girl behind those funny close to reality videos we eagerly watch on YouTube and Facebook. Her bubbling personality is obvious through her profound sense of humor and what makes her special is the willingness to spread joy and happiness through her videos.
5. Shahveer Jafry
He says he's just a regular guy trying to make people laugh, but we believe otherwise. Jafry is a Pakistani-Canadian comedian (not to mention, a great looking dude), who rose to international fame with his zany videos that make you fall to the floor and clutch your bellies.
PS: (This guy might accompany Shaam at LSA too.)
Here's a video to give an idea of how these two might rock the Lux Style Awards this year with their funny antics.
6. Furqan Shayk
Last on the list is another of the few talented, Pakistani rooted internet rising stars; Furqan Shayk. A handsome boy next door that will leave you breathless laughing, this guy is known for his skits and v-logs. He is certainly a name to look up on YouTube when you're up for a good laugh.
Read: HIP Lists Our Very Own Local Internet Sensations For A Good Laugh