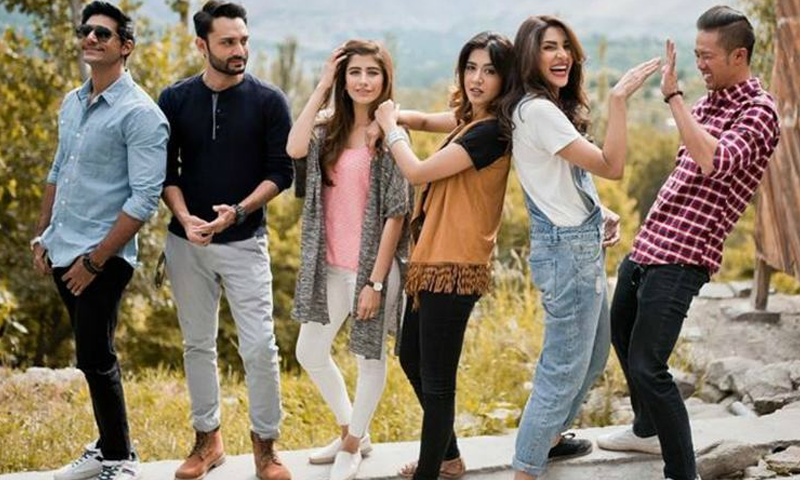 Chalay Thay Saath OST 'Pariyaan' will make you want to sing along - Yes, it is that amazing!

Pakistani cinema continues to get better and better with each passing day and a new addition to the list of movies that we cannot wait to see is Chalay Thay Saath by Umer Adil.
Set in the beautiful valleys of Hunza, the movie appears to be a treat for the eyes. Resham played by Syra Shehroz is the protagonist of the movie who embarks on a journey to find herself; to find out about her past and explore her future. Resham's friends plan a farewell trip for her and that is where they meet Adam (Kent S. Lueng) and a love story begins. It is not your ordinary love story, however, as Adam belongs to China and Resham to Pakistan, their love has to go through several trials and tribulations.
Recently the film's official soundtrack 'Pariyaan' was released and we're in love! Written and sung by Shahab Hussain by Bells The Band, the song is a beautiful combination of mellow tunes and magical vocals. The song which adds to the overall vibe of the movie, shows several shots of the valleys of Gilgit and a family travelling through the curved roads of the city.
The song also includes a shot of the international star, Kent S. Lueng who's playing the love interest of Syra Shehroz as Adam. The music video also serves as a teaser of what will happen after Adam enters the scene. The soothing song, lyrics and vocals are worth commending.
The promising movie is set to release on April 21st, 2017.
Read More: Trailer Review: 'Chalay Thay Saath' seems visually and emotionally captivating!
Listen to the full OST on Patari: