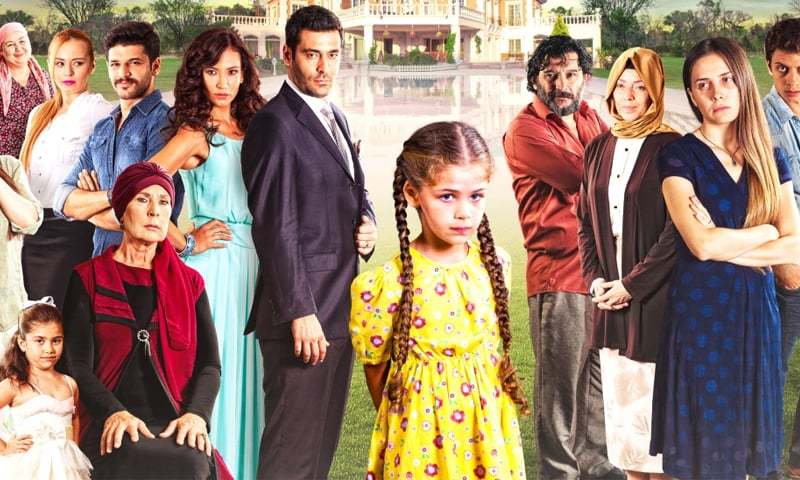 Famous Turkish drama 'Elif' renamed to 'Eli' is going to air on Play TV entertainment from April 10th.

Turkish dramas have been a Pakistani favourite for years now; not only for their extremely talented and gorgeous looking actors but also for their exceptional scripts and Eli is another addition to the long list.
The emotionally moving story revolves around the life of a little girl named Eli who is separated from her ailing mother due to her health. Eli's cruel stepfather wants to sell her in order to pay his debts that he has on him as a result of gambling. The interesting and emotional story revolves around the little girl's journey and how she is rescued from her selfish stepfather. Her ailing mother hands over her daughter to her friend and asks her to keep her safe. The friend is a maid at a wealthy family's household and Eli finds her safe haven there.
Interestingly the household she lands in safely is of a man who is, in reality, Eli's biological father, however, he remains unaware of the fact.
Eli, 6 years of age, has to undergo a lot of trials and tribulations, fighting amidst a family power struggle. But will the angel in disguise, the man who is, in reality, Eli's father, ever find out the truth?
'Eli' which started airing in July 2014 is still running in Turkey and has been divided into two seasons and renewed for a third season so far. Will it also be divided into seasons in Pakistan as well? Guess we'll have to wait and watch.
The story filled with twists and turns is all set to air from Monday, April 10th, 2017 at 9 pm on Play TV entertainment.
Watch the trailer below:
Read More: Hamza Firdous is all set to wow the audience in 'Mujhe Thaam Ley' on Play Entertainment!