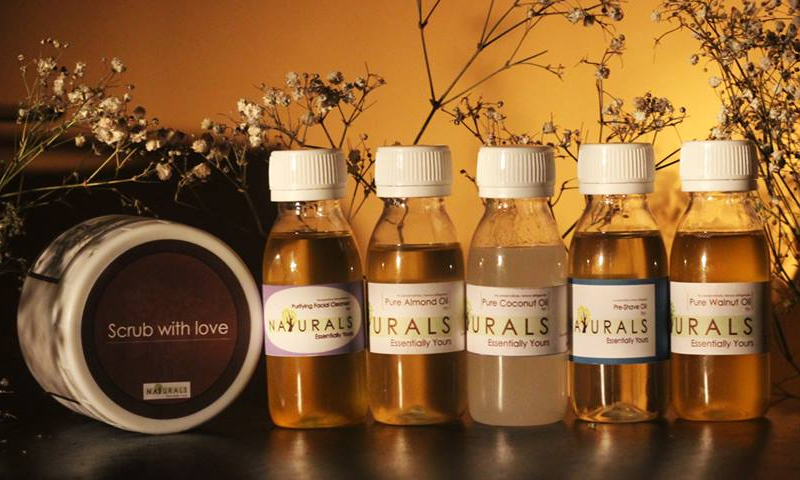 In a world full of added preservatives, be 'natural'

It has always been a struggle to find something that is in reality 100% pure and natural. Despite all the claims that products make today, each and every one of them has added flavour, scent and preservatives to increase the shelf life. And no matter how effective they might be, they do come with their fair share of consequences. So how can we spot an authentic product?
Luckily for us a brand that comes with a promise, Naturals has emerged in Pakistan which offers 100%, like the name suggests 'Natural' products for all hair and skin types.
I know, oiling my hair has been my biggest struggle and I know I am not the only one here. Although I personally enjoy the scent of it, some of us find the strong scent sometimes to be overpowering, taking them further away from the idea of oiling their hair. That will change however, when your oil in a small plastic bottle will arrive.
First look at their cute and green packaging, and you already know that you've invested money in something good.
The creative minds behind the brand, Abner Bhagtaney, 25 and Alice Peter, 22 talked to HIP and shared what motivated them to start the brand: "We wanted to ensure that the products are such which our own family and friends can use without having to worry about added preservatives. Therefore, we introduced a range for everyone so that they don't have to worry about the authenticity of the products they use."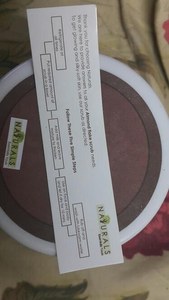 The small bottles of oil are sealed and come with clear instructions inside them which just adds to the cute and handy packaging.
Following products are part of their range alongside their prices: Pure Almond oil Rs. 350 Walnut oil Rs. 400 Coconut oil Rs. 200 Pre-shave oil for men Rs. 470 Purifying Facial Cleanser Rs. 450 Almond Scrub Rs. 500
You might feel like the products are overpriced, but to get something that is absolutely pure so easily and is also effective is really nothing compared to its value for money.
My personal favourite is the purifying facial cleanser- The oily consistency is really a plus, making it a stand out from your everyday cleanser that sometimes leaves the skin dry.
Another one of my favourites for the hair is the Walnut oil. My living nightmare is the never ending dandruff in my hair but ever since I have used this product, there has been a considerable change and I am amazed.
What I was truly excited to try was their most selling product: their unique scrub! This one is nothing like your ordinary scrub- ensuring that there are no preservatives, the Almond flakes scrub, as the name suggests, comes in 'flakes'. Combine the flakes with milk to get a mixture and apply it on for a smoother, glowing skin! This also gives you the liberty to mix it either with milk or almond oil: now that's a first!
We asked the dynamic duo why they believe Naturals should be someone's first choice:
"If you're obsessed with purity, and are forever fascinated with the numerous hair, skin and health benefits that pure oils have to offer then you should definitely make Naturals' your first choice. Moreover, it is a brand being operated by a dentist, which ensures its hygiene, and a journalist, which promises integrity."
All the products need to be refrigerated as they are 100% pure and need to be kept cool and away from the sun.
In a world filled with scams and unnatural products, 'Naturals' is a dream come true. A must try range which will not disappoint you.