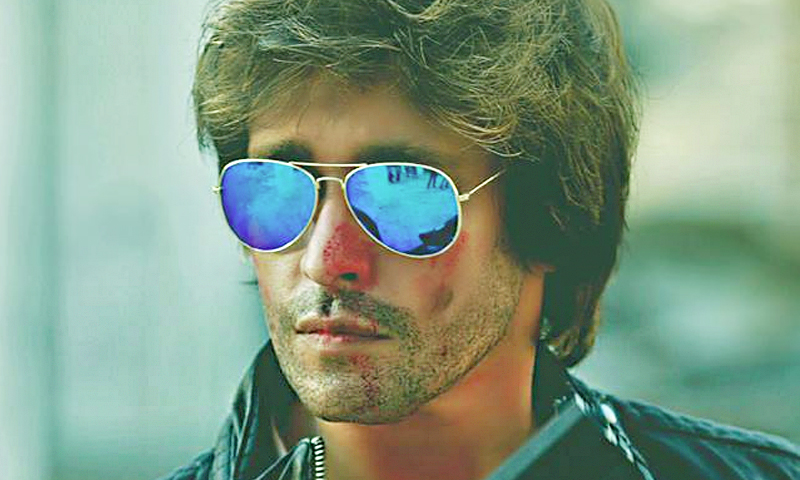 Sahir Lodhi held a press conference on April 6th addressing to derogatory remarks made about him and his fans

RJ turned TV host, Sahir Lodhi made his film debut with 'Raasta' last month and the movie did not meet the set expectations of many. Media houses and critics took to social media to express their thoughts about the movie and called Sahir Lodhi's fans 'cheap' to which Sahir Lodhi responded in a rather infuriated manner.
Sahir Lodhi, the leading actor of the movie 'Raasta' was found amidst severe scrutiny upon the release of his film on March 31st, 2017. The film failed to impress many and renowned critics used their social media platform and shared their critique which was less about the film and more about the actor.
The critics took the opportunity and termed Lodhi's fans as 'cheap' and made remarks targeting social classes.
Reacting to the distasteful remarks, Lodhi held a press conference on TV One News and expressed his anger at the comments made.
"Who gives you the right to differentiate? Are you playing God? Are you some sort of demigod?" he said.
He went on to say that who gets to decide that people who go to a certain cinema are better than the other. Lodhi further added that if a million people love him that means that these critics have labelled a million people as 'cheap' because they love me. He quoted another critic who stated in his review that if you go watch the movie you will be judged.
Sahir Lodhi expressed his anger and questioned the authorities who hire such people and allow them to target the masses of the country.
While many have labelled the press conference as a publicity stunt, some celebrities stood by Lodhi to show their support.
TV show host and actor, Faysal Qureshi during his show said, "The criticism should be about someone's work, their acting, directing but should not be personal. Some people have crossed the line to a degree to state that he should die or that he should have died before making such a movie and it is in fact, painful to see such hateful comments."
Famous game show host and actor, Fahad Mustafa also shared his thoughts about Sahir Lodhi's new release 'Raasta' and applauded the actor, "Sahir Lodhi has truly looked like a 'hero' in the film. Where many try to look like one, he has completely outdone himself and it is a good effort and a good film- I love you Sahir."
According to a source quoted by Express Tribune the movie has so far managed to make Rs. 2.3 million running for the first five days post release.