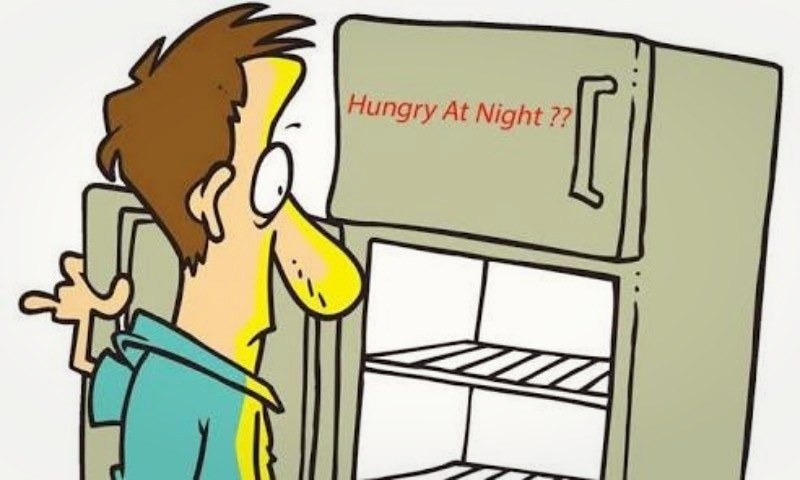 These places are sure to satisfy your choosy taste buds

Sometimes our stomachs can be pretty well attuned to the clock as soon as it strikes 12. The cravings, as strong as they come, can prove to be very demanding. Sometimes they seek sweets, other times the thrill of something ultra spicy.
So if you happen to be confused and going through a streak of hunger ridden late nights, here's our list of recommended spots in the city that never sleeps.
1) Khadda Market
From street food vendors, chain restaurants, bakeries, and fancy grocery stores, our very own foodie hub Khadda Market serves you just about any and everything. The Khadda Market food scene is perfect for those indecisive foodies who can never decide whether they want a full meal or a hearty snack. One could go for calorie infested goodies like ice-creams, shakes, burgers, rolls, Chinese, BBQ or something more local and light like chaat or pani puri.
2) Sindhi Muslim
For the high value foodie, Sindhi Muslim is the place to be with it's variety of cafes and restaurants. There are a number of coffee shops to help pull that all-nighter or just satisfy the need for caffeine. Gloria Jeans, Del Frio, New York Coffee, Koffee Chalet being the main players. Apart from coffee, you have Royal and Hyder's for amazing juices, shakes and fast food to stay within budget. If you're willing to spend on some fine dining, Sizzlers, Cafe Zouk and Rochester have some juicy steaks and burgers worth the money.
3) Boat Basin
For the simple eater looking for value of money and comfort food, Boat Basin is an apt spot to satisfy whatever cravings you have in the middle of the night. Chill with your friends in an open setting, while munching on qeema nans, cheese parathas and some karak chai. Ones with an intense sweet tooth can cleanse their palate with Raju's peshawari ice-cream. Across the road also stands TGIF, Burger King and Del Frio.
4) Irish Nights
If you're looking for a hangout spot with a comfortable and relaxed setting, Irish Nights is your ultimate stop. You get really fulfilling, Mughlai style food amongst other cuisines. Indulge in a game of cards, or just intimate conversation while you satisfy your hunger in an unusually refreshing environment.
5) McDonald's
No matter how late it gets, you know you can rely on McDonalds when it comes to satisfying late night hunger. There's one in every area and always one close to home. It may be old school, but when does a cheeseburger with fries and a drink not help? If not savory, go for their signature cone or warm pies. McDonalds is always the safe bet and with lightning fast delivery, you can also enjoy snacking in the comfort of your home.