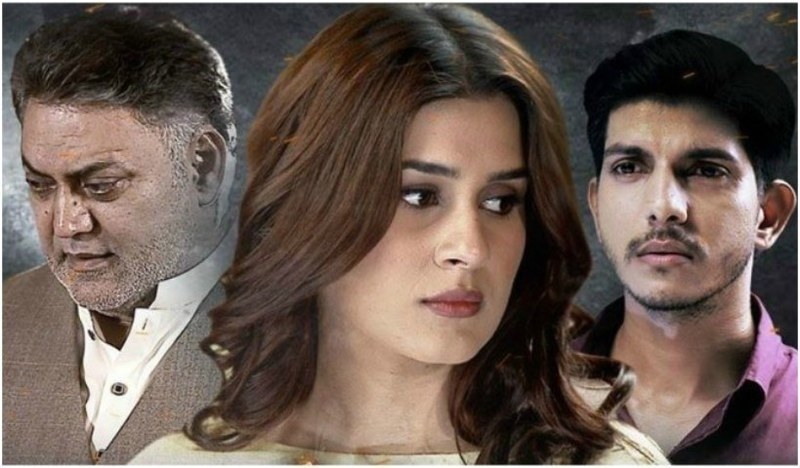 Nineteen episodes down, Muqabil continues to move at a steady pace. A delight in store for Tuesday nights, the success of Muqabil comes from writer Zafar Mairaj, as it sets an intense yet emotional tone that keeps the audience hooked.
So let's fill you in on what went down this week.
Read : Muqabil is back with a bang and we love it
Armaan (Mohsin Abbas Haider) is involved in an accident, as the shock of discovering that his father, the pious Mehmood Saheb (Asif Raza Mir) molested Pareesa (Kubra Khan) leaves him emotionally drained. This takes a toll on Armaan, which was evident from the lack of communication with Pareesa and his reserved behavior at the hospital. He keeps away from Pareesa and can't bear to look at her, especially after she had mentioned earlier how he was just like his father. Armaan's dire emotional state leaves us feeling sorry for him.
With Pareesa regretting what she said to Armaan in the heat of the moment, she trys to make him forget what happened. She may have moved on with her life but how can a son digest the fact that his father, the man he's idolizes, turns out to be a child molester.
What we loved about last night's episode was how Mairaj tried not to make Armaan lose his memory. Instead, the truth is out in the open, and how Armaan plans to cope with his father is what makes Muqabil intriguing.
Read : ARY Digital's 'Muqabil' is intelligently scripted & beautifully executed!
Also on last night's episode, Pareesa returns home, since she does not wish to traumatize Armaan anymore and prefers to visit only when he wishes to see her. But with Mehmood Saheb sensing something wrong, he goes to get Pareesa only to discover Armaan's changed view of her. Mehmood Saheb also confesses to Pareesa, explaining how he regretted all he did to her. He asks her not to punish his son and the episode ends with a charged up Pareesa heading towards Mehmood Saheb in rage! What does Pareesa plan to do with Mehmood Saheb and will she tell him that Armaan knows he molested her? All this will be uncovered next week!
Hats off to Kubra Khan and Asif Raza Mir's brilliant onscreen chemistry. For Khan to act with such ease in front of a legend like Mir, goes to show that she is indeed a talented actress. Kubra Khan, Asif Raza Mir and Mohsin Abbas Haider continue to be the key players of Muqabil and we hope they take the drama to a completely new level with each episode.