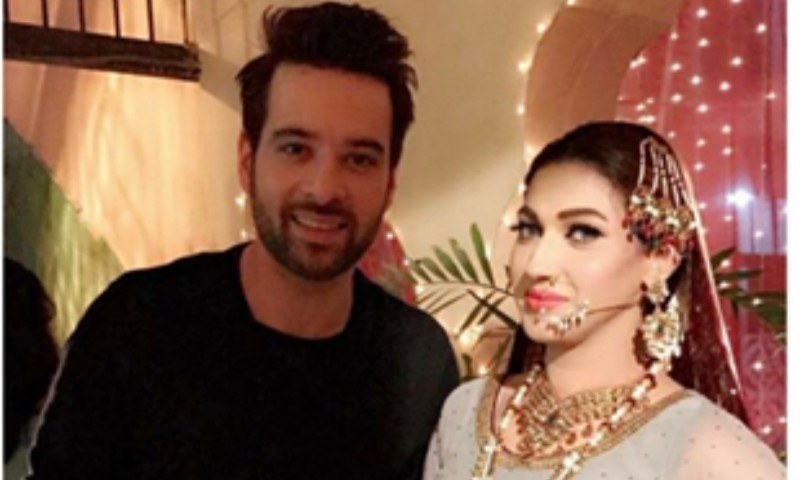 The drama looks like the next big thing from Hum

With the teaser for Alif Allah aur Insaan out, we for one are looking forward to watching this drama on Hum TV soon! Starring Mikaal Zulfikar and production design looking lavish as ever, it seems the story could be something different and intruiging.
Written by Qaisra Hayat and directed by Ahson Talish, the movie shows an ordinary Ushna Shah, who belongs to a poor family but aims to become rich. In the teaser, she spots a Haveli nearby, seeing a women cladded in beautiful clothes and jewellery. She thinks these women possess everything they need and wishes to be in the same position as them. She wishes to enjoy the same luxuries the place has to offer, assuming whomsoever goes there, doesn't leave empty handed.
What she doesn't know is the den she's admiring is where people come to see girls dance. They throw money at them for doing a good job. Beautifully captured by the director, one thing that stands out are the robust colors and how well the beauty of dance has been captured.
Read : Mikaal Zulfiqar gears up for a new play called Alif Allah
Icing on the cake being Saira Fakhar all dressed up as the head of these dancers. We are also looking forward to finding out the significance of Mikaal Zulfiqar and Kubra Khan's roles.
Mikaal shared a few details of the upcoming drama with HIP:
"This is HUM TV's next big project for the year and it is being directed by Ahsan Talish, whom I feel is the perfect choice for this kind of story. I'm looking forward to the shoot in Sindh and Punjab."
The drama will also feature Abid Ali, Shehzad Sheikh and Saba Hameed portraying pivotal roles.
But one thing is for sure, with a teaser like this, we cant wait to see more from Alif Allah aur Insaan soon.