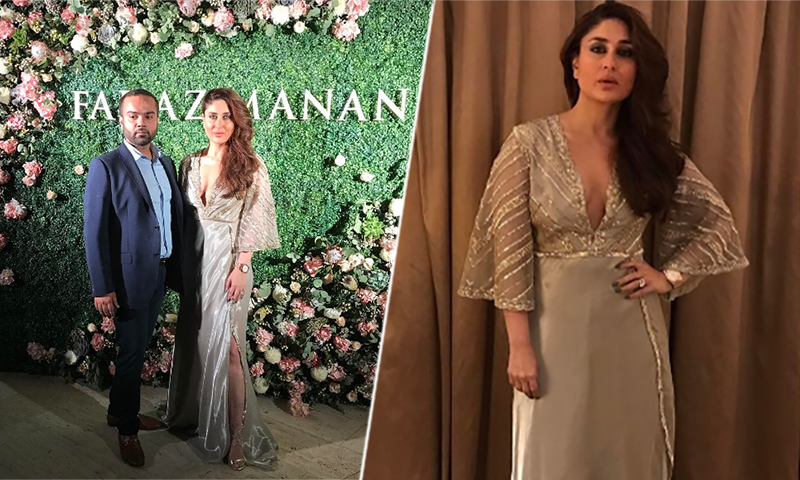 The collection 'Mirage' became more shimmery when Bebo modeled for her friend and Pakistani designer Faraz Manan

The well acclaimed Pakistani designer who roped in Kareena Kapoor for his luxury lawn collection back in 2014 shared space with the diva again earlier this week in Dubai. Even though the designer's contract with the brand ambassador ended, that did not stop the younger Kapoor sister to shine bright for a friend.
The Crescent Lawn owner and Pakistani designer, Faraz Manan is one of Bebo's nearest and dearest friends and it is a well known fact about her that she tends to go an extra mile for her loved ones and it seems like Manan is no exception.
Showcasing his new collection named 'Mirage' at Jumeirah, Dubai, Kareena Kapoor Khan attended the couture event and did we mention how effortlessly stunning the diva looked? She carried the shimmery golden gown with such elegance that we are in awe!
The summer haute couture collection by the Crescent Lawn designer made use of golds and heavily embellished shimmery cloth.
Only recently the ambassador of Crescent Lawn and the designer himself met for a friend's birthday party last month.
The two share a friendly chemistry and we hope to see the two doing more projects together.