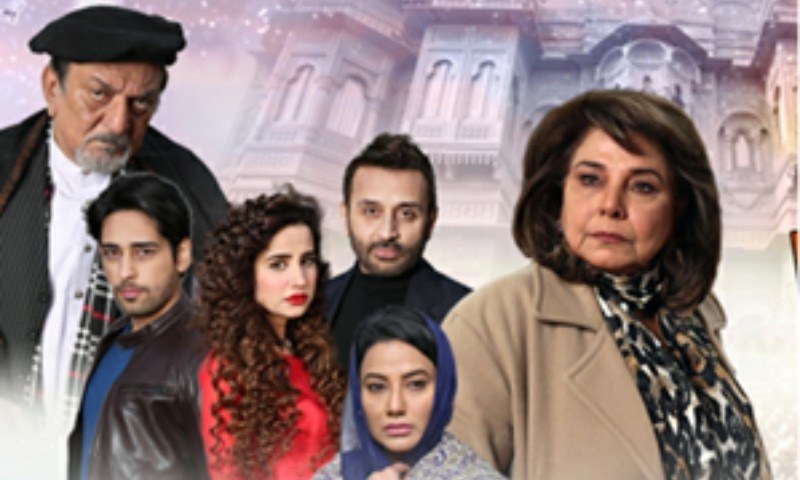 With Uzma Gillani playing the iron lady called Zaibunnisa the drama held our interest as soon as it began.
There are certain dramas of TV one like Main Sitara which left a lasting impression on us because of its strong story line as well as crisp direction. The latest drama that has just begun on the channel is Dastaar-e-Anaa which has the gorgeous Uzma Gillani in the lead as the iron lady called Zaibunnisa. With one episode down, surprisingly the drama has caught our interest and making us look forward to watching more episodes in the coming weeks.
Written by M. Ameen Sadiq, the story revolves around a strong woman called Zaibunnisa who does not take 'no' for an answer from anyone whether its her only son or her crippled husband played by Abid Ali. Married to Muzzaffar Khan who for the past many years is restricted to a wheel chair and unfortunately his only way of communication is through hand signals. With Zaibunnisa talking to her husband and letting us know that in his youth he was a cruel man who had many women in his life but the one he adored was killed by her because apparently he killed Zaibunnisa's love interest too!
Sounds like an interesting story right? Well moving ahead we get to meet Waleed Khan (Kashif Mehmood) who is Zaibunnisa's nephew and her most trusted person. From here we discover that she has a son called Hashim Khan (Faisal Rehman) whom she threw out of her mansion when he got married to Riffat (Aisha Gul), a girl not up to her level. Since it has been three years she wants him back to look after the estate but still has no concern for her daughter in law and granddaughter (Saniya Shamshad).
Read : With Uzma Gillani in the lead we can't wait to see Dastaar-e-Anaa
Not agreeing to go to the estate without his family, Hashim refuses to accept his mother's wish causing her to be angry. Now with her determination to bring her son back, let's see to what extent she goes because believe us she does not look like someone who takes things lightly.
From the first episode it seems like the drama will be high on suspense and love. But for us it was Uzma Gillani who stole the show this week with her powerful personality, hence, we are glad to see her back on our television screens. Direction by Mohsin Talat, we also get to see the beautiful northern side and the village life of Pakistan.
So off to a good start don't forget to watch Dastaar-e-Anaa along with us every Friday at 8 pm only on TV One for some powerful performances and a great story line.