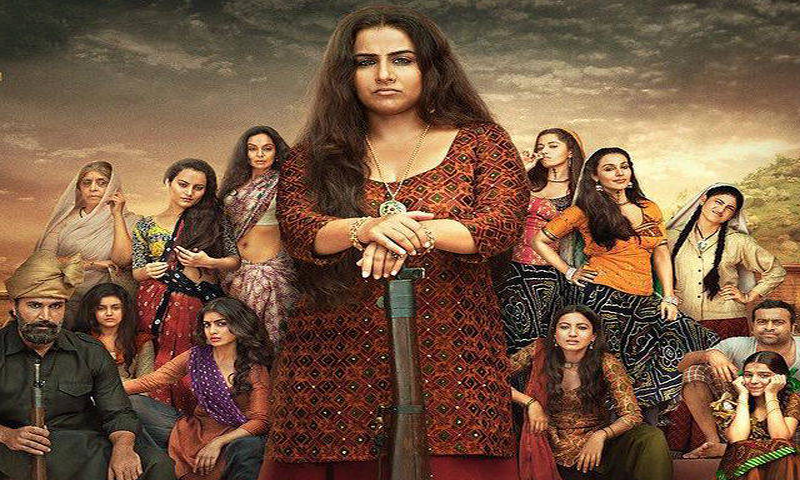 Anticipated movie 'Begum Jaan' did not cross the censor board of Pakistan's radar and we are all saddened by it

India has been blessed with some of the most talented actors but some have managed to always stand out. Vidya Balan has been applauded not for something as superficial as her looks but for her larger than life acceptance of the characters she plays.
Famous for her characters in Kahaani, Dirty Picture and Dedh Ishqiya to name a few, Vidya Balan's Begum Jaan continues to receive rave reviews only after the release of the official trailer. The trailer has reached 23 million views to date and fans are impatiently waiting for the release of the movie.
The film that is a Hindi adaptation of National Award-winning filmmaker Srijit Mukherji's Bengali film, 'Rajkahini, is based on true events of India-Pakistan partition which became a reason why the movie did not release in Pakistan.
Mahesh Bhatt had reportedly written to the Pakistani government in order to get their approval for release however, his request was rejected. Previously released movies such as 'Jolly LLB', 'Raees' and 'Neerja' to name a few have been banned in the country as claims suggest that the content showed Pakistan in negative light.
Bhatt expressed his sorrow over the ban of the movie in Pakistan: "What truly upsets me is that the authorities in Pakistan did not even watch or review the movie in full before rejection, they just outright rejected it. Had they watched the movie and banned it there would have been no problem."
Bhatt also believes that the authorities in Pakistan assumed that the movie was political however, it was about the particular section of people who underwent trials and tribulations.
"It is a connecting bridge between the two countries and it should be clear that banning a single movie will not effect the long made efforts of promoting peace within the countries.
Begum Jaan opened to rave responses in India and has already earned 3.5 crore net according to Times of India.
We hope that the censor board of Pakistan rethinks their stance and releases the movie across the country.