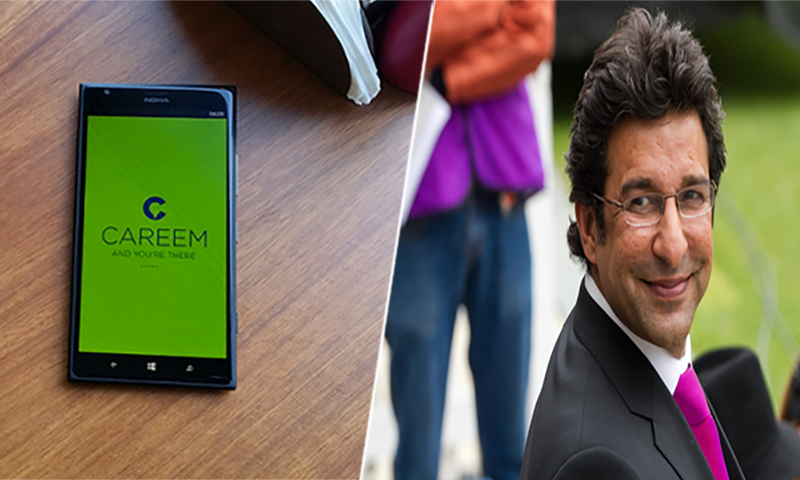 Sultan of Swing, Wasim Akram is all set to serve as Honorary CEO of Careem in Pakistan

Regarded as one of the greatest bowlers in the game, Wasim Akram is a name that is independent of any introduction. Known as the 'Sultan of Swing' Wasim Akram has made a name for himself not only in Pakistan but globally. We love him not only because he has won our hearts by his performance in cricket but also for his dapper dressing sense and good looks!
Akram has also been widely popular among the media fraternity- remember that one time he walked the ramp at the Bridal Couture Week and looked like a stud?
Serving as the bowling coach and director of Islamabad United in Pakistan Super League (PSL), Akram has now joined hands with Careem- odd fit you might think? Not really.
News had it that Akram has been appointed as the new CEO of Pakistan's most well-acclaimed cab service Careem. The speculations were confirmed when Careem's Managing Director Junaid Iqbal made an official announcement alongside Wasim Akram and 'passed the torch' to Akram as the new Honorary CEO of the company.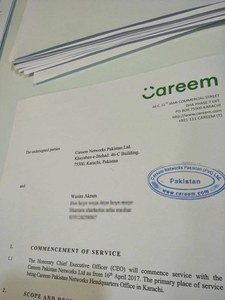 "Careem's culture withholds some important values and the following terms define them; bold, wow, collaborate, focused, ownership and agile- When I think of these terms, I do not think of anyone else but Wasim Akram as you have applied all of these in your life as well as your career", said Junaid Iqbal while addressing Wasim Akram.
"In a country like Pakistan where security is a prime concern, Careem's service ensures a six step process of check and balance with the drivers, the service has provided feasibility to women, women drivers are available, employment opportunities have increased, all of this while being affordable", said Akram in the video announcement.
He further added that it is a well oiled machine with a simple mission: to provide comfort and trustworthy service for the customers.
We at HIP wish our national cricket hero all the best in making Careem a better service to rely on. Watch the official announcement video below: