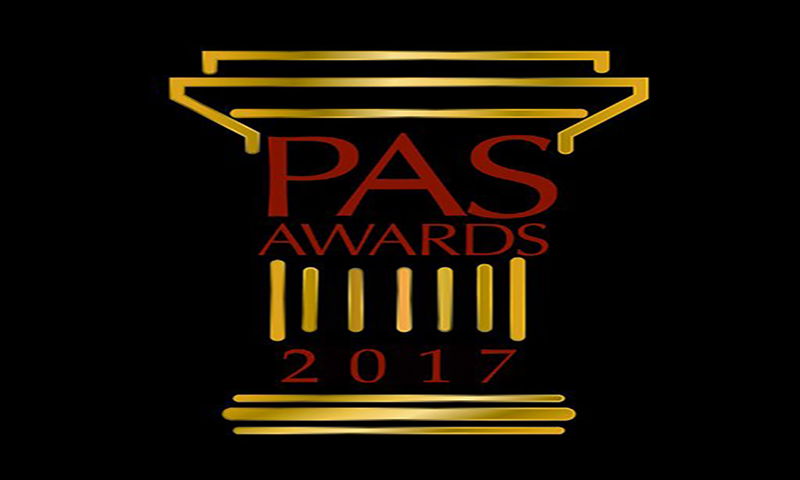 Pakistan Advertisers Society Awards 2017 were held in Karachi last night

With all the gut wrenching, mind boggling ads we see over different mediums, Pakistan seems to slowly, but surely be getting somewhere. There are a fair share of decent and emotional advertisements every now and then, so the creative minds behind them deserve to be applauded. In order to celebrate these talented geniuses, the Pakistan Advertisers Society organizes the award ceremony to motivate and promote good advertising skills.
Over the past few years, the advertisement scene in Pakistan has seen a major shift. While many TVC's believe in selling their products through dancing, (it being relevant or not) there are some who cleverly market their products. The recent change in the scene has seen some prolific advertisements, winning the hearts of many.
To acknowledge the hard work of these ad makers and ensure they continue making good content, PAS Awards annual ceremony honours winners and celebrates their achievements. PAS has become an honour in the industry, as it directly reflects and contributes to a brand's success.
This year's awards featured 20 regular and 12 special categories, as well as three special awards, 'Top Brand 2016', 'Campaign of the Year' and 'Best Nationally Originated Campaign', applauding campaigns that were the most effective and creative.
Some of the most well deserving nominees won the awards and we are super happy for them!
Surf Excel won the special award for 'Campaign of the Year' for the ad 'Madad Ek Ibadat'
Bagging the Teleco category award was Telenor's 'Sacha Saath' campaign.
The recently heated Zalima campaign got Coca-Cola declared as the best brand of 2016.
For Food and Dairy category, NURPUR bagged an award.
Jang classified won in the Media Innovation category, competing against Djuice and Standard Chartered's Breeze Mobile campaign.
Other winners included Oye Hoye in the category of Confectionery and Snacks and Mezan Cooking Oil for the culinary category.
Alongside the interesting wins, Sara Haider's live performance kept things entertaining.
We at HIP congratulate all the winners and nominees.