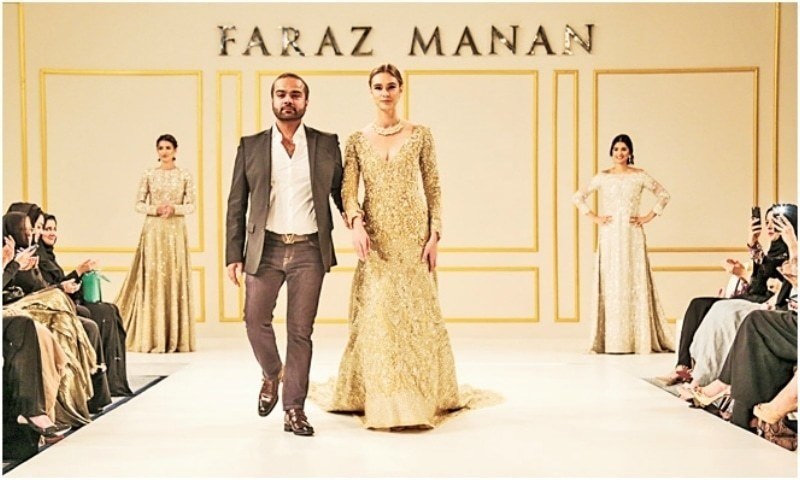 With a successful show in Dubai, Manan's next destination takes him to beautiful Beirut.

A designer since 2003, Faraz Manan remained low key up until recently and is now a major player in the fashion industry. Famous for his fusion of eastern craft and modern silhouettes, a store in Dubai and taking Pakistani fashion to the international market, it can easily be said that Manan has achieved major success in his career. He recently showcased his new collection 'Mirage' at Jumeirah (Dubai), and now once again the designer will gear up to showcase his collection in a fashion show that is to be held in Beirut.
Besides his clothes, what made people notice Manan was his friendship with Kareena Kapoor. She modeled for him at his recent show, showcasing his stunning Summer haute couture collection.
Read : Kareena Kapoor Khan shines at Faraz Manan couture show
Manan was also one of the six Pakistani designers to have been chosen to showcase a custom made creation featuring Swarovski crystal embellishment by designing a two piece gold gown. Besides that, the designer's work, whether it be luxury prêt, lawn or bridal, has reached national and international success. He's also had the honour of designing couture for Victoria Beckham and the Arab Royal Families.
With the Beirut Fashion Week about to take place on 21st April, besides Manan, other top designers to look out for are Sania Maskatiya, Akl Fakih and Sakina Paris to name a few.
HIP would like to wish Faraz Manan, Sania Maskatiya and the others all the best for Beirut Fashion Week.