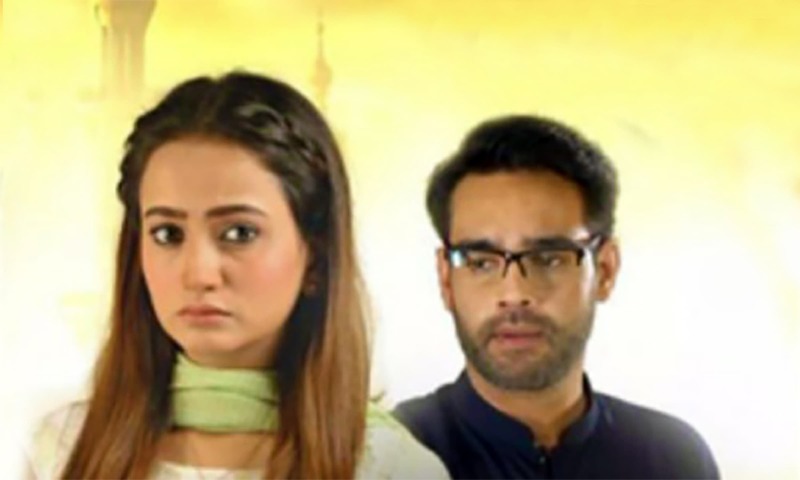 The drama continues to be a tale of family bonds, love and loss

With Sun Yaara entering its 16th episode this week, Asia Mirza continues to keep the story interesting. Usually what happens is when a play reaches its climax, the plot tends to go downhill but not in this case. New characters including Mustafa played by Hassan Niazi and Bi Jaan played by Durdana Butt were introduced a few episodes back. Niazi plays the role of Talal's best friend, Mustafa, who has loved Lali since the beginning, but is unable to marry her. This adds a juicy twist to the already engaging story.
Before we tell you more regarding the twist, lets recap on last night's episode.
Read : Family ties & love is what keeps Sun Yara on our must watch list
Roshni (Hira Mani), is over the moon that she and Talal (Junaid Khan) are married. Talal is caught catching glimpses of her to which we couldn't help but smile. Let's face it, the feeling you get when you fall in love is is unlike any other. With the duo happily married now, the drama turns to Saif (Faris Shafi). His family makes us want to switch the channel because although the stories are interlinked, they aren't the least bit interesting.
What keeps our interest going is Talal's family. After finding out that Lali (Xarnish Khan) was divorced, Mustafa has his hopes set high. Tania (Ghana Ali) on the other hand contacts Lali because her guilt is killing her. But since Lali has no interest in anyone, she shuts the phone down when Tania tells her that Saif has remarried.
Read : Sun Yara proved this week how evil a jilted woman can be
The most interesting bit came in the end, when Mustafa tells Talal how fate had bought him to the girl he loved since ages. Talal encourages him to chase her, not knowing he's talking about his sister. Mustafa is left trying to gather the courage to tell his friend the name of the woman he has always loved.
Will Mustafa tell Talal who he's talking about or will he decide to stay quiet and go with the flow? Let's hope for some answers next week.
Direction by Danish Nawaz is always a delight to see, with his prime focus being the characters, the story and the setting which always compliments the style of the characters. Hassan Niazi is a great addition to the cast, along with Junaid Khan, Hira Mani and of course Xarnish Khan. Sun Yara is a must watch that airs every Monday at 8 pm on Ary Digital.