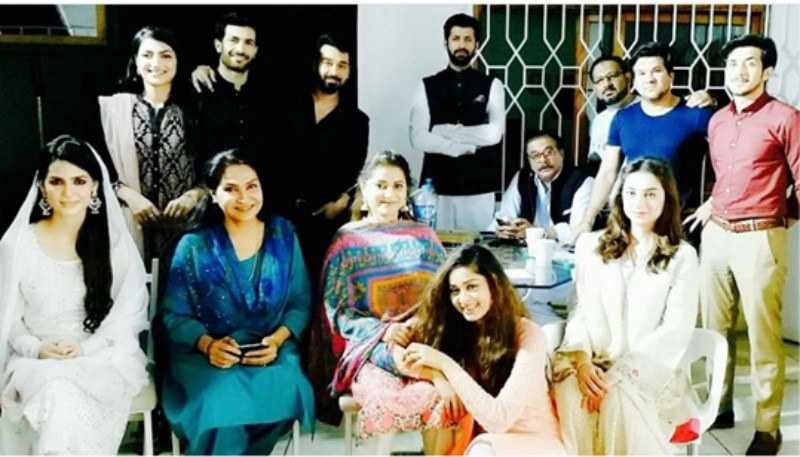 With Waada ending last week, we're surely going to miss watching Faysal Qureshi. But as we had announced earlier, Qureshi is currently busy shooting his next play titled Yaar Na Vichdy alongside Sarwat Gilani. With the teasers being released recently, the drama offers a different look, as we see him portray a character harbouring a difficult personality.
Written by Samina Ejaz and directed by Ali Faizan, the teasers showcases high quality production and the short dialogues that were spoken suggest an intense plot. Gilani plays the role of Qureshi's wife, who seems afraid of him. This suggests their marriage is in turmoil. With a fake smile, she tells him they will have a son, to which his reply is what anyone would expect.
In an earlier conversation with the actor, he revealed to HIP that Yaar Na Vichdy is a love story and his character is a complicated man who was difficult to even play.
"He is a complicated guy who is very difficult to understand, so for me to portray him was a bit of a task since at times, he will come across as a villain and the very next moment he can be someone with a heart of gold. Basically, he's confused!"
Read: Faysal Qureshi's next role is a complicated character
Maybe his confusion can be linked to the fact that in the other teaser, we saw him with another woman, played by Madiha Imam. She could either be his first or perhaps second wife? Guess we'll have to wait and find out, when the show airs on Ary Digital soon.
Besides the trio, Yaar Na Vichdy will also star Shabbir Jan and Shehzad Noor. A production of Big Bang Entertainment, we are beyond excited to see the upcoming show.