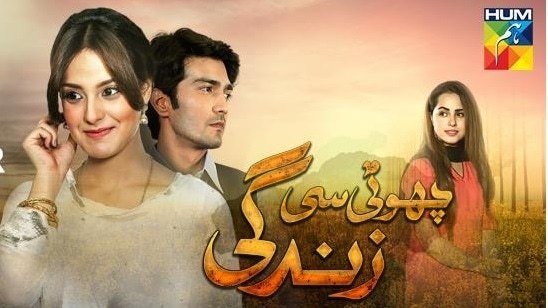 Always being grateful for what you have is what Choti Si Zindagi has taught us.
A beautiful story that revolves around the struggles of a young couple making it through thick and thin, Choti Si Zindagi restored our faith in marriage and life in general. This particular drama told us how important it is to respect parents and have faith in their decisions.
We loved how obedient Urva was as a son. He was forced to marry Amina, simply because his father said so. And Amina, married while still too young, tries to understand the concept of marriage. Ultimately she turns out to be the wife Urva always wanted.
Choti Si Zindagi in its entirety, was a story we all could relate too. A beautifully scripted drama that highlights the little things in life, trivial things we may take for granted sometimes. The drama consolidated our belief that every good deed pays off. It showed us the importance of cherishing the relations you have.
A drama as simple as Choti Si Zindagi, managed to keep us hooked, entertained and inspired throughout its airing. No glamour, no pomp, just a simple story that taught us the ways of life. Temptations, dishonesty, deceit and hard luck, the drama explored it all. The drama taught us to never lose hope.
We loved how Urva realized the importance of his family and wife, after considering marrying his university crush, and how Sohail took it upon himself to help his friend see reason. So the drama restores our faith in friendship as well.
The ending showed Urva and Amina making time to play with their grandson. We loved seeing the couple grow old together, tackling hurdles, staying strong and keeping faith.
In a short span of time, Choti Si Zindagi gave us a lesson of a lifetime. It is very rare to come across such a simple yet beautiful drama. Content creators usually focus on pomp and glamour, something that earns them ratings, but Choti Si Zindagi managed to garner a huge fan following despite not having any of that. Hats off to Shahzad Sheikh and Iqra Aziz for portraying this project with grace and honesty.
Read: Urwa's Intentions Will Soon Bring Trouble In His Choti Si Zindagi