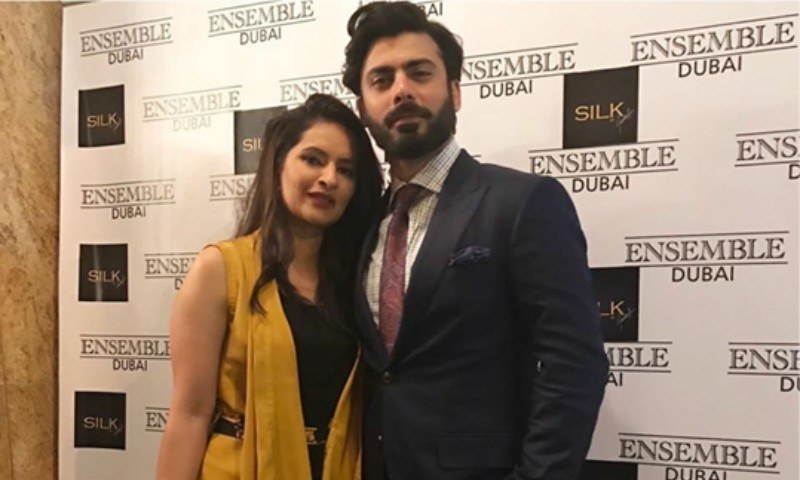 Having begun his career with a sitcom called Jutt and Bond, Khan's career skyrocketed after Humsafar became a super hit in Pakistan and India. Him being cast in Khoobsurat opposite Sonam Kapoor and then going on to do Kapoor and Sons, made him an instant Bollywood superstar. It seems the actor has become a source of inspiration for many.
Read : Bollywood misses Fawad Khan!
We all know how much he loves his wife Sadaf, who has been a constant pillar of strength and backbone for his success. He is also great at being a super dad, further proving he has his priorities sorted.
Besides being a family man and keeping a low profile, it seems his sense of style is inspiring actors from across the border. According to Deccan Chronicle, Keith Sequeria recently took inspiration from Khan's look in Khoobsurat where he played a Prince. Since Sequria is playing royalty in his show Love Ka Hai Intezaar, who better to be inspired by than our very own Khan.
When asked about taking inspiration from Khan, Sequeria said,
"I have watched Khoobsoorat and was quite impressed by Fawad's look and acting. I don't think anyone could have played Prince Vikram Singh Rathod better than he did."
Read : Karan Johar wants cinema to be exposed to talent like Fawad Khan
Now we all know he's taken Bollywood by storm, but after the Uri attacks last year, Khan has not been allowed to enter India to work on any of their movies. Karan Johar, who gave him movie roles in Kapoor and Sons and Ae Dil Hai Muskhil, referred to Fawad as a talent every cinema needs to be exposed to. At the London School of Economics meet up, Johar further added,
"It was immensely brave of him to do what he did in Kapoor & Sons. After six actors said no to the part, it was tremendously courageous of him to say yes. I wish our cinema and industries in general, would be exposed to such enormous talent like Fawad Khan."
While it's very easy for celebrities to lose their ground and become overconfident with superstardom, Khan is one of those rare personalities who, despite having achieved so much fame is as humble as ever. So besides being the ideal inspiration as a husband, father, actor and style icon, Khan is also an inspiration when it comes to being a humble human being.