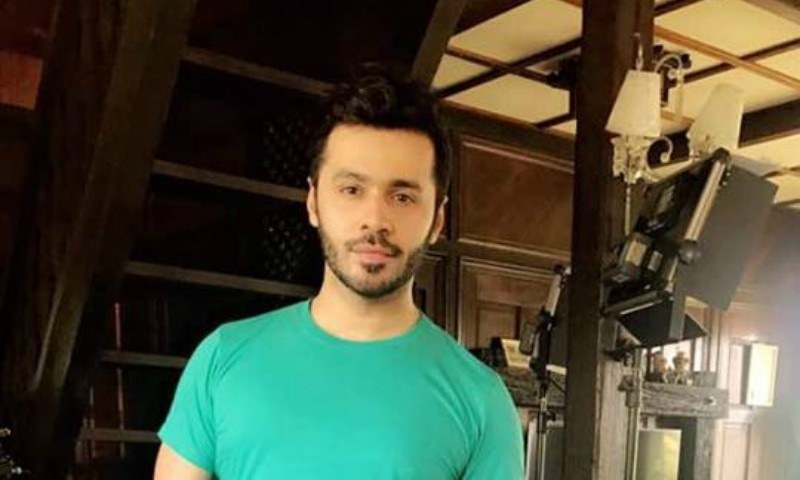 "I play the main lead named Bashir, a poor Kashmiri boy that falls in love with a Malaysian girl" - Saim Ali

The multi-talented Saim Ali has a lot going for him these days. Being a fashion designer, a model and a host, his love for Malaysia began last year, when he appeared as the main lead in a theatrical play called Dilwale. Seeing him alongside a Malaysian actress on social media naturally got us curious and so we're wondering what he may be up to now.
With the star currently shooting in Malaysia, we managed to get a hold of him to find out what project he's working on. This is what he told us,
"This is a ZZ Arts Production telefilm, this is a Pakistani based production company in Malaysia and these were the same people that hired me for Dilwale."
Read : Saim Ali makes his theatrical debut in Malaysia with Dilwale
He further added,
"The telefilm will air on Chand Raat and Eid. It will also be aired on Zee TV, as well as the National Malaysian Channel in both India and Malaysia."
Talking a bit about his role, Saim disclosed,
"I play the main lead, Bashir who is a poor Kashmiri boy that falls in love with a Malaysian girl. He moves to Malaysia, even though he belongs to a poor family. The one thing viewers will like about him is that he is very cultured. The girl's father does law and is not really happy with his daughter marrying Bashir, so he attempts to win him over by going out of the way just to gain acceptance."
Sounds like a rather sweet love story, no?
Read : Saim Ali is set for four films this year!
Having seen pictures of the set, we couldn't help but ask Saim where exactly shooting was taking place;
"The shoot is being done in a village outside Kuala Lumpur. Most of the crew is Malaysian and we will have an Indian actress on board soon to play the role of the vamp, giving the story a bit of a twist."
With the shooting of Kashmiri Babu taking place, it's nice to see a Pakistani artist working on an international level and that too as a main lead. With the telefilm set to air on Chand Raat and Eid, we look forward to seeing more diversified work from Saim Ali in the future too.