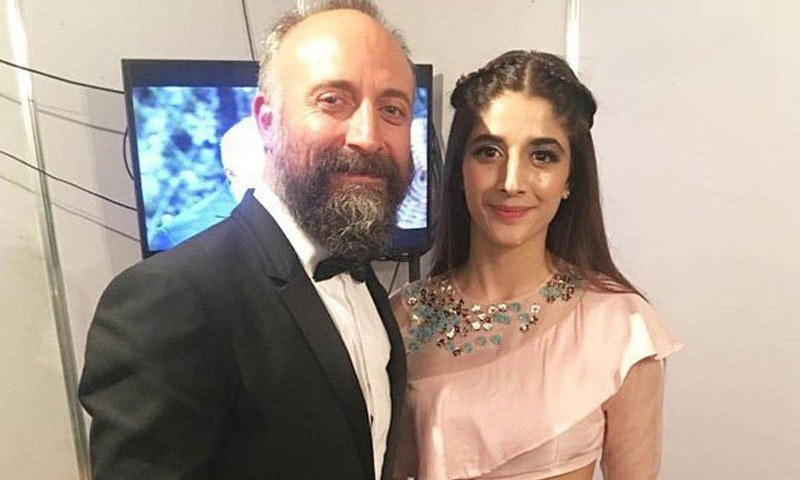 There's a lot that went down at the 16th LUX Style Awards last night. The show ranged from extravagant performances and glamorous red carpet looks to a few marks that missed out. To give you a roundup of the entire event, HIP brings it's pick of the note-worthy moments from the show.
One of the events biggest surprises was the return of silver screen queen Reema. She performed a flawless dance routine, sharing the stage with Mawra Hocane. Having refrained from appearances since her marriage, the icon made a magical comeback.
Mahira Khan, engaged in a rap battle with actor Osman Khalid Butt. Although, the battle was rather one-sided, with Osama being left baffled by Mahira.
Actor Ahsan Khan, took home the Best Actor award for Udaari. But he did not let the moment slip away, using his acceptance speech to address a the social issues his drama highlighted, as well as bringing up the recent event regarding Mashal Khan;
"Television is such an effective medium and there is so much happening around you that you have to make socially aware content. Take the Mashal Khan incident for that matter." he said.
The Sultan from Mera Sultan, actor Halit Ergenç was the recipient for the first International icon award. The actor mentioned how he'd heard Pakistanis in Turkey sing Jeeve Pakistan, so he was heard recalling that fond memory. He also had a lot of kind words to say about Pakistan.
Atif Aslam's tribute to Junaid Jamshed closed the show. The gorgeous dancers complimenting his vocals was a treat to watch. No one else could've done a better job in our opinion.
The show turned out to be a huge success, keeping good pace and wrapping up earlier than expected. These were some of the moments that pumped us up. It was a great night that highlighted achievements in the performing arts. We hope LUX continues this tradition and celebrates what our industry has to offer, because we have a lot of talent yet to be explored.