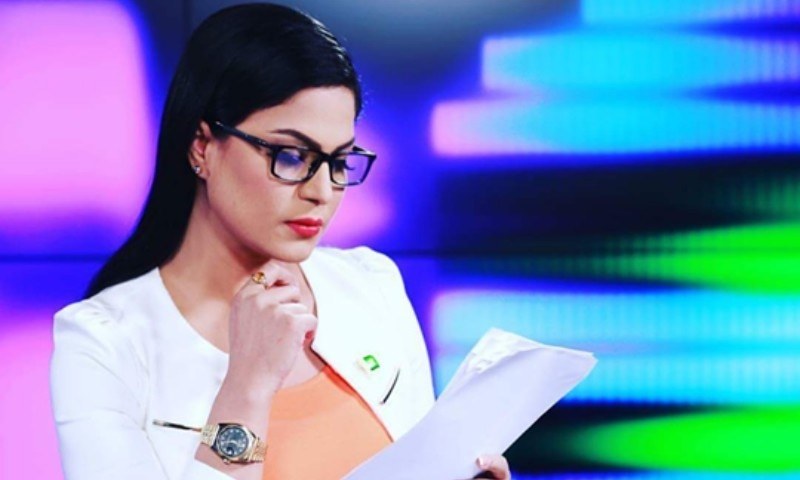 With the actress set to address politics, her credibility to host raises questions against the channel.

Bol Network is back at it with the controversy game. From Amir Liaquat spreading hate speech amongst viewers to political leaders Asif Ali Zardari and Pervez Musharraf rumored to get their own shows, Bol is never short of surprises. Now the network has hired their latest player, Veena Malik to host her own show where she will address politics. Sounds rather bizarre.
Recently Malik resurfaced to the limelight after news of her divorce became breaking news all over the country. While we were sad to hear this tragic news, what took us by surprise was when the two reconciled within days of the divorce announcement, making us wonder if all this was a publicity stunt.
Read : Veena Malik ends marriage & takes 'Khula' from Asad Khattak
Coming back to her latest endeavor, Malik will be doing a live show on Bol Network's new channel Pak, her show's name being Pak Live with Veena Malik. With the actress talking about unannounced load shedding and discussing the meeting between Prime Minister Nawaz Sharif and American senator, we were left wondering what basis Veena had been hired to discuss serious political matters in the country. The network's credibility comes to question, because she doesn't have the education or the experience in this field to back her up.
While being an actress has bought her screen presence, perhaps a show like Hum Sab Umeed Se Hai would have been apt for someone like her.
But since the show has gone on air, all we can do is wait and see whether Veena manages to win the audience's support with her newfound love for politics.