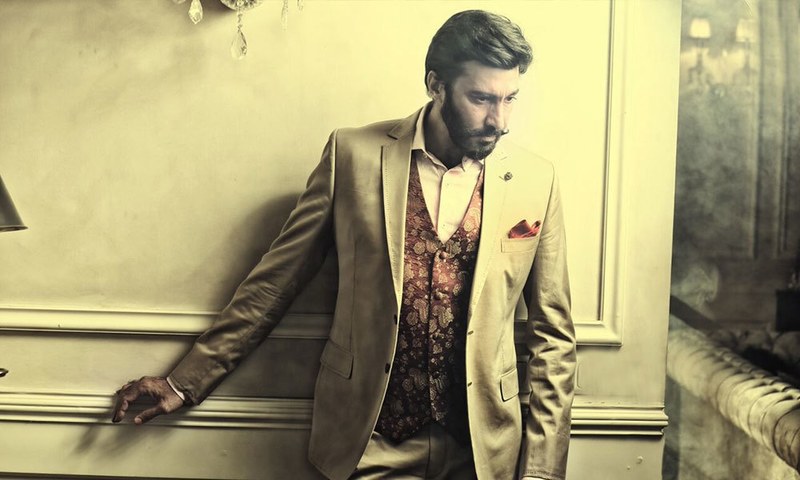 "They invited people not related to the field but forgot to invite many of our industry people including myself"

Even though now compared to the time lets say thirty odd years ago when all we ever saw was one channel namely PTV, today there are numerous channels which have surfaced. But while we may have a lot to choose from which drama we want to see, our actors are sadly limited and everyone's favourite even today remain people like Faysal Qureshi and Adnan Siddiqui to name a few. Joining these two is Aijaz Aslam who too has been in the business for the past twenty years and enjoys quite a fan following. So with the latest Lux Style Awards taken place few days back we expected to see Aslam present at the red carpet and then sitting down with his friends to enjoy the show. But upon investigation we discovered that the veteran actor was not even invited to the event making us wonder is this the correct way to behave with such a senior artist, by not extending an invitation to perhaps one of the industry's biggest night?
Soon to be seen in Bollywood flick, the renowned actress Saba Qamar boycotted LSA 2017 as she felt that the only reason she was now gaining attention was because of her Bollywood movie Hindi Medium which is about to be released whereas the actress has been acting for the past 12 years and nobody cared as much about her earlier.
Read : Saba Qamar plans to boycott LSA 2017
In conversation with HIP, Aijaz Aslam shared his views on this matter,
" You know a lot of people asked me why I was not present at the Lux Style Awards, well the truth is that I was not invited"
He further added,
"They invited the Turkish actors and many other people who are not even related to the field but forgot to invite many of our industry people which frankly I find very disappointing"
Read : "My passion drives me," says Aijaz Aslam
Quite shocked ourselves, we asked him whether Saba Qamar did the right thing by not attending the event?
"Yes, absolutely she did the right thing because since the beginning they have been criticized for having a biased behaviour, now I'm not bothered with the fact that I was not invited because by the grace of God I don't need such events to gain attention but personally I feel such behaviour is a disgrace for many other veterans who too were not extended an invitation"
The truth is Aijaz Aslam does have a valid point because it is actors like him who helped shape up the industry over the years and deserve to be on top of all the Awards invitation list as compared to stars who are perhaps just starting out in their career or have only been around few years but then again Lux Style Awards is just a reminder of the fact that lobbying sadly does still exist.