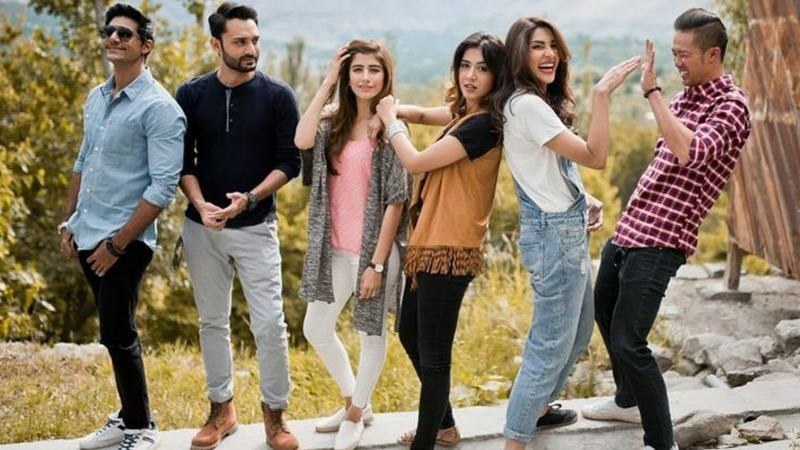 With beautiful scenarios and amazing ensembles, we fell in the love with the visuals and its star cast. The much anticipated movie's trailer made us eager to watch it anyhow. It was visually captivating and seemed to ride around human emotions and relationships. However, teasers aren't always the right depiction of a movie. The plot was stale, making it lose its charm.
The romantic comedy revolves around 4 friends, who are all set for a trip to the north. Resham (Syra Shahroz), a young doctor reunites with her father. Tanya (Mansha Pasha) and Zain (Osama Tahir), are the couple at the edge of breaking up. And then there's the lone wolf, Faraz (Faris Khalid). During their journey, they encounter Adam, (Kent S Leung) a chinese tourist who ends up joining them. He eventually falls in love with Resham but has to go through a lot of trouble to impress her father. By the end of it, the story seems meaningless and makes us think, 'been there done that'.
We couldn't get enough of the visually stunning scenes and soundtracks. But somehow it fell flat and failed to deliver on its promise of awesomeness.
It was a let down in terms of storyline and not at all a paisa wasul movie, but if you are planning a vacation, be sure to keep an eye out for the gorgeous location shots the film has to offer.