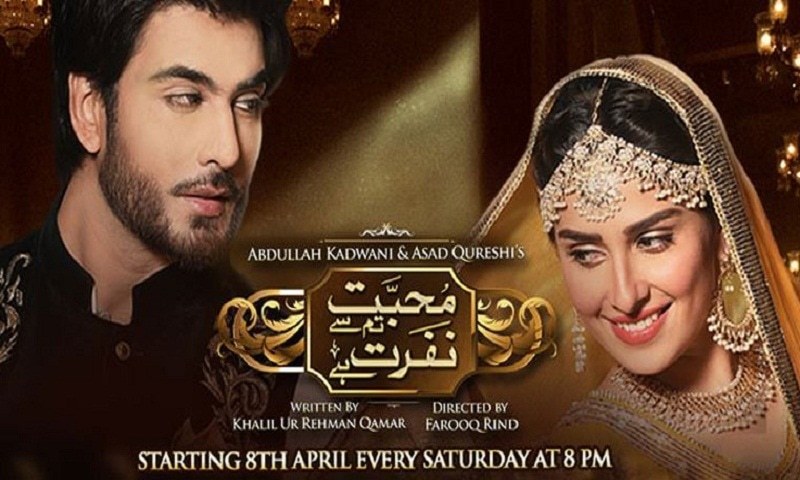 This week we're actually thankful to the makers for finally throwing the spotlight on Waqar and making us learn more about his character.
We're liking the fact how the flashbacks are giving us an insight on the shades of the characters and their mindsets before whatever "tragedy" that happened and changed everyone.
So this week we got to see how Maheen and Waqar actually fought for attention from the family; one by faking a fracture and the other by fainting merely bumping into each other. Rather than apologizing to Maheen, Waqar actually wanted a cover up so that he could get equal attention and so the "fracture" happened. But we're guessing the lie has paid off and he might have a fracture for real now.
It seems like both Maheen and Waqar have waged a cold war against each other, literally hating each other on sight. We're wondering why and how and even if these two will actually fall in love or not? Perhaps this explains the dialogue that "Mohabbat ka yeh almia hai, yeh wahan hoti hai jahan iski zarorat nahi hoti".
Imran Abbas as Waqar is doing a great job portraying his character intensely. Was it us or did you notice too that when he was talking to Fajr and Ali, it seemed as if Waqar hadn't slept for days. He looked tired. And Imran Abbas as usual stole the spotlight without even saying much. We're wondering if the track is hinting about something serious in his life that he hasn't yet shared.
Jiya's intentions are still not clear and we're wondering whether she wants to be involved with Waqar but doesn't want to highlight the fact that she does. Faryal Mehmood as Jiya hasn't really given us anything to look forward too at the moment. Her meeting with Maheen in this episode was okay-ish; not giving us anything to look forward to.
Also it's a little sad to see how none of the family has raised the subject of the proposal again after Maheen's birthday as yet. Gulrez is certainly saddened and expectant but he can only talk to Neelum about it. Also the guy, as shy as he is, will never have the courage to go up to Maheen and ask for her answer. And perhaps this is the reason Maheen will say no, because she is a confident albeit spoilt but a strong headed girl herself. We love Gulrez for his simplicity and we have to give it to Shahzad Sheikh for playing Gulrez so aptly.
Read: Mohabbat Tumse Nafrat Hai Goes Strong After 3 Episodes