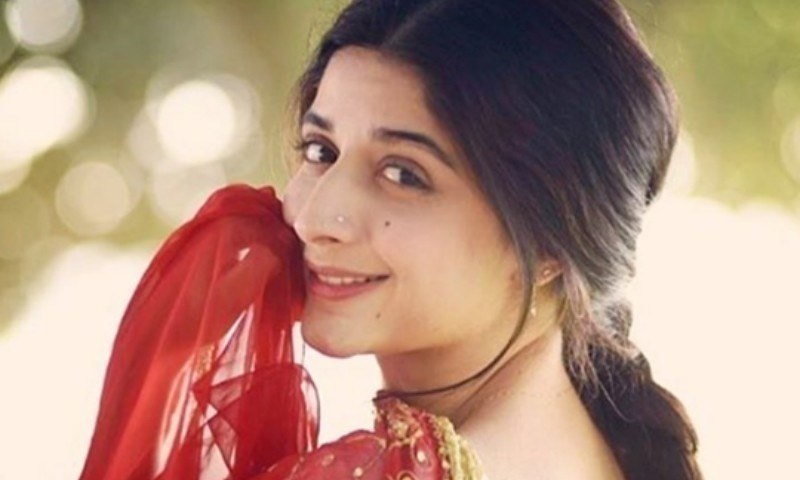 If there is one thing we love about Sundays, it's the chance to sit and watch the drama Sammi. Written by Noorul Huda Shah, fourteen episodes down the drama continues to hold our interest mainly because of the strong story line and superb acting, especially done well by Mawra Hocane, Rehan Sheikh, Haris Waheed and Adnan Siddiqui.
With last night's episode being one of the most emotional we've seen, it's nice to see the drama moving at a steady pace, making us wonder the sort of ending it might have. Will Mawra's character rise up and fight against the Vaani system in her village or will she just be discarded as another memory?
Read : HUM TV's 'Sammi' has the potential to be the 'Udaari' of 2017!
With Salaar (Ahad Raza Mir) madly in love with Sammi (Mawra Hocane), so much so that he decides to leave his mother to make sure Sammi doesn't head back to Rahim Yar Khan, since he is afraid once she's there she might become a vaani to Chaudhry Rab Nawaz (Rehan Sheikh). But we know Sammi doesn't believe in putting someone else through trouble for her sake, therefore she decides to leave Salaar so he can go back to his mother.
Just as she thinks of walking away, there is a loud bang on the door that frightens her and wakes up Salaar. The guy turns out to be her brother, Waqas (Haris Waheed) and he has a gun, ready to take Sammi home. With Salaar tied up and Sammi hiding in the cupboard, Waqas finds her and drags her towards Salaar angrily.
Salaar is helpless but doesn't give up on Sammi. But Sammi is taken back to Rahim Yar Khan, where things seem to be tough with Waqas as he thinks she brought shame to the family.
Read : Hum Tv's Sammi is one of Adnan Siddiqui's best performances so far!
The sad incident comes soon after, when Salaar gets involved in an accident and passes away. This leaves his mother heartbroken. If Salaar's exit wasn't enough, another character we wont be seeing is Ghulam Rasool, Naheed's (Nadia Afgan) husband who is beaten up by Naheed's brother and forced to divorce her. With Naheed packing and coming to stay with her husband, things become interesting when her nephew (Bilal Khan) stands up for her in front of his father and questions him as to whether he divorced her by force of by choice.
Chaudhry Rab Nawaz tells Rashid to stay inside the house and look after the women. Rashid prefers obeying his wife's orders instead of his which is why he made sure Sammi escaped in the middle of the night.
Do tune in on Sunday at 8 pm on Hum TV to see what life has in store for the innocent Sammi.