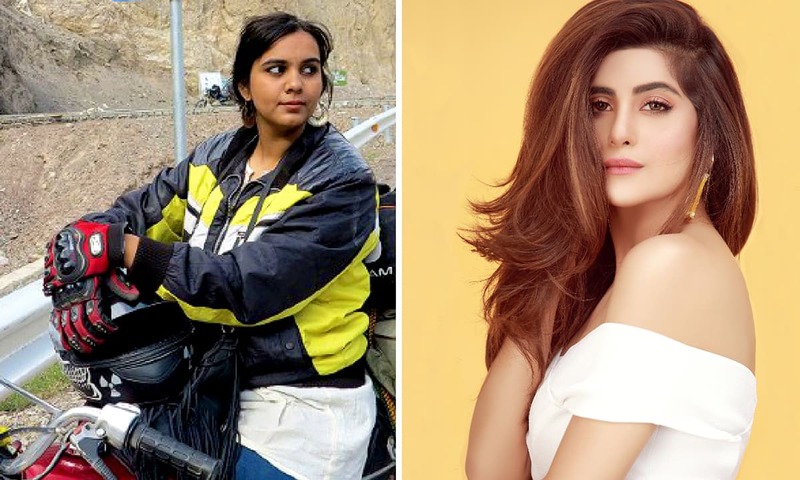 Sohai Ali Abro has been signed to play Zenith Irfan aka 'The Motorcycle Girl' in an upcoming biopic by director Adnan Sarwar. The film will be an independent production, made under the banner of Logos Films, the company behind the 2015 Pakistani biopic Shah.
The film is based on the boundary-breaking journeys of Zenith Irfan, who at 20 years of age, is the first Pakistani female to have made a solo motorcycle journey through the northern regions of the country.
Irfan's multiple bike journeys (documented on her Facebook blog "1 Girl, 2 Wheels") through regions of the country where it's taboo for women to venture out unaccompanied, let alone ride solo on two wheels, have attracted worldwide attention and have been covered by publications like CNN, The New York Times and Vice.
Read: In Conversation With Zenith Irfan: 1 Girl 2 Wheels
To prepare for her role, Sohai will learn to ride a motorcycle and will make the same journey Zenith undertook from Lahore to the majestic Khanjarab Pass.
"Adnan is such a sensitive and intelligent filmmaker and I truly believe in the kind of cinema he wants to create. When I saw Shah I just knew I had to work with him someday and here I am", said Sohai.
"It is an absolute honour to play Zenith in his film. The role of this incredible, empowering female is one I can relate to and is close to my heart. I have always believed in the power of liberating women, especially considering the taboos we face in our society. I am really happy that a lot of young girls will be able to look up to me for doing something positive and inspiring."
The film is being written and directed by Adnan Sarwar and is scheduled for release in winter of 2017.