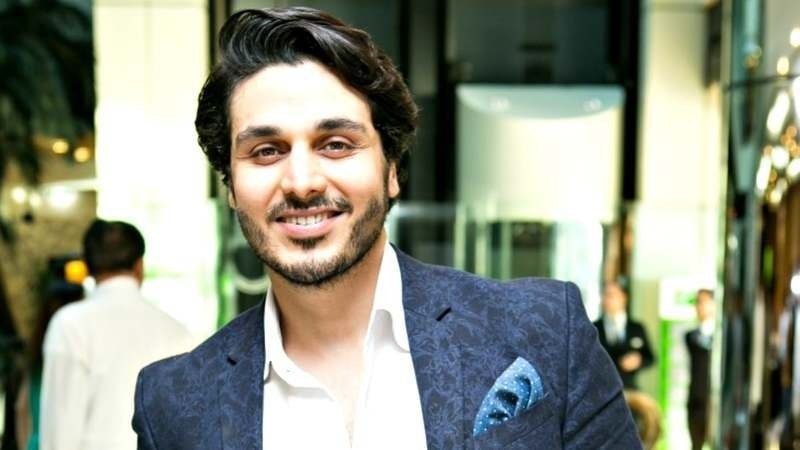 HIP brings an exclusive with Khan, where we discuss recent award buzz, future plans and more.

Ahsan Khan seems to be the guy on a roll this year. He's worked on an award winning drama, received praises from across the border, got two high profile films in the pipeline and of course, won three awards for playing a taboo character. There is just no stopping this guy.
What we admire about Ahsan Khan is his heart of gold. He is an extraordinary human being who is actively campaigning against child abuse. Having bagged the LSA and two HUM TV awards for his performance in Udaari, Ahsan aims to make sure his team's efforts to shed light on the issue of child sexual abuse do not go unnoticed.
And so HIP got in touch with the star to talk about how he feels after these significant wins and what he has planned for the future ahead.
HIP: Three awards in a row, seems like this is your year. How do you feel?
AK: In one word, overwhelmed. I feel gratitude when I think of my fans, a sense of accomplishment when I think of my career, and tremendous relief when I think of the gamble I took with my career. It paid off, but more than anything else, I feel proud to have been a part of the team that brought the issue of child sexual abuse to the forefront. It's an honor to have received the Lux Style Award and Hum Award, when actors like Noman Ijaz and Humayun Saeed were nominated. These are people with a great stand in the industry, and winning amongst them, felt amazing.
HIP: Udaari certainly deserved all the praise it garnered. Were you apprehensive about your role? Or did you know this would translate to something massive?
AK: I was not apprehensive but I was concerned when I took up the role of Imtiaz. At the time, I was doing well in my acting career, so playing a negative role was risky. I didn't know it would translate to something this massive. I just saw it as a great opportunity to prove my mettle as an actor and do something good for the society.
HIP: We know you've always been involved in philanthropy, and now you are actively campaigning against child abuse. What makes you tackle these issues head on?
AK: My mother raised me to be caring, responsible and kind. I think my upbringing is the main reason I am socially conscious and responsible. For Udaari, after reading the script, I realized how kids are subjected to such horror. It changed my perspective and gave me a responsibility to work towards.
HIP: What's your take on the Yasir Hussain controversy from the HUM Awards?
AK: I think the comments were insensitive and irresponsible, but he apologized. We spoke and he explained it wasn't intentional. I think we should move on and focus on the real issue of child abuse. Everyone makes mistakes but when one realizes them, they should be forgiven.
HIP: If we're not wrong, you have two films in the pipeline. Will they be releasing anytime soon? What would you like to tell your fans about them?
AK: Yes, I do. I believe they are to be released around Eid-ul-Azha. Chupun chupai is a story of errors, dark comedy and will be very interesting. Neelum Munir stars alongside me. And Rehbra, is a rom-com. We have some great music numbers featured in the films and I'm sure people will enjoy them.
HIP: So before we conclude, what are your future plans? Anything you'd like to tell us about?
AK: I have three goals. I want to focus on becoming a better actor. I want to be a great son, husband and father. And lastly, I want to use my celebrity status to do good for the society.
HIP: Does Bollywood look like a potential arena to explore? You've been earning praise from the other side of the border, does that mean we can expect offers anytime soon?
AK: It is difficult to make predictions on such matters, but I can say with certainty that Bollywood will happen, only when I am offered a good role and assured fair and respectful treatment. A few things were in the pipeline before relations strained between the two countries. I do have a few friends there and they certainly appreciate my work . So let's see how things move.
So here's Ahsan Khan for you guys. We wish the amazing actor the very best of luck for his future endeavors.