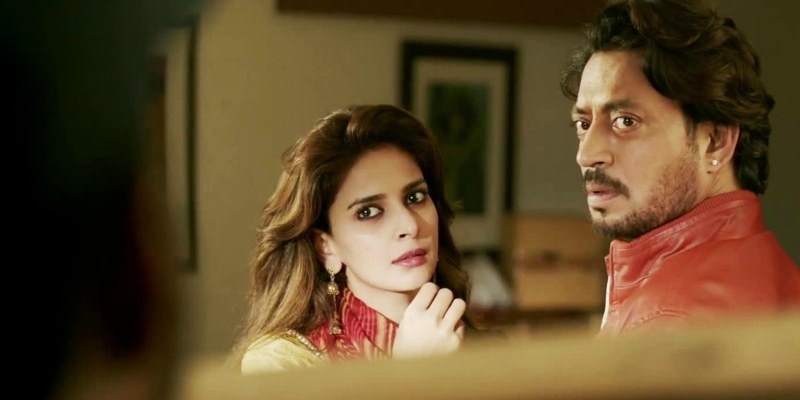 With summer breaks just 'round the corner, HIP gives you the list of ultimate upcoming movies to enjoy.
Summer break is just 'round the corner and obviously, with that amount of time in your hand, you will need something to spend it on. So without wasting any time, HIP brings you the list of 5 upcoming movies that we really cannot wait to watch this summer.
1) Hindi Medium
Of course, this Saba Qamar-starrer movie rules our list of must-watch and most-awaited films of the summer. This one is certainly going to be a big hit owing to its relatable yet entertaining storyline and the highly captivating acting of Saba Qamar and Irfaan Khan. The movie releases on 19th May.
Read: Hindi Medium Gets New Release Date
2) Mehrunisa We Lub You
Another movie we have been waiting for since it was announced; Mehrunisa We Lub You will star Danish Taimoor and Sana Javed in lead roles and since it's coming out from the makers of the film "Wrong No." we can certainly expect it to be very much engaging and a full dose of entertainment. The film is slated for an Eid release to double the joy of the occasion this year.
Read: Sana Javed & Danish Taimour Shine In 'Mehrunisa V Lub U' Trailer
3) Pirates Of The Caribbean- Dead Men Tell No Tales
Another one from the Pirates of the Caribbean franchise, 'Dead Men Tell No Tales' is being said to be one of the most engrossing and enthralling of the POTC franchise and we can't wait for it to release. Being a huge Johnny Depp fan, we're already looking for pre-bookings for the movie.
4) Yalghaar
This one Pakistani movie will offer the audience an insight on the war-prone and torn lives of our soldiers. This movie will relate the story of how these brave, fearless soldiers fight for their homeland, giving up everything for its protection. With a stellar star cast including Humayun Saeed, Shan Shahid, Gohar Rasheed, Adnan Siddiqui, Ayesha Omar, Umair Jaswal, Sana Bucha and many others, Yalghaar is one of our most awaited films. This one is also slated for an Eid release so perhaps we'll have to divide days to decide which to watch when.
5) Dear Maya
This one stars our very young starlet Madiha Imam in the lead role and judging by the looks of it, Dear Maya certainly looks like an interesting movie that has captured the interest of the audience with its first look only. Dear Maya is slated to release on June 2nd so we cannot wait to see what it has in store for us.
Read: Madiha Imam's Overflowing Youthful Spirit in 'Dear Maya'