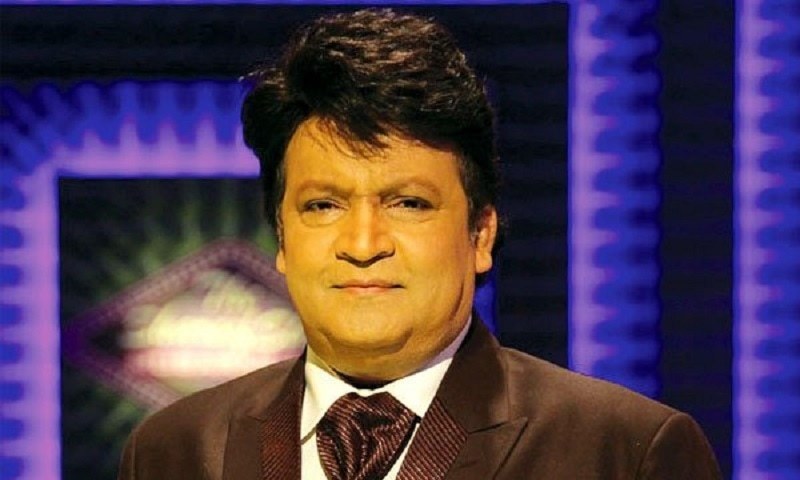 My father is doing better. He was taken to the hospital with fever & chest infection and tests - Umer Sharif's son

Earlier this morning, we were faced with another viral photo hoax. According to the picture that went viral this morning, notable comedian Umer Sharif is lying on a hospitable bed, suggesting serious health conditions. The social media picture requested prayers for the comedian, claiming the host was in a critical condition therefore admitted to the hospital.
However, after an investigation, the matter turned out to be a little less serious. In truth, Umer Sharif has been suffering from a chest infection and fever, due to which he was taken to the hospital this Thursday morning for a check up.
To clear matters, Umer Sharif's son Jawad, told the media that the veteran comedian and host is in stable condition,
"He is better now. Doctors have prescribed some tests and medicines."
As per TV reports, Sharif has been admitted to the hospital on the insistence of his son, Jawad, who was of the opinion that his father should be tested for the infection and fever by medical professionals and be taken home once he is cleared to be fit and well.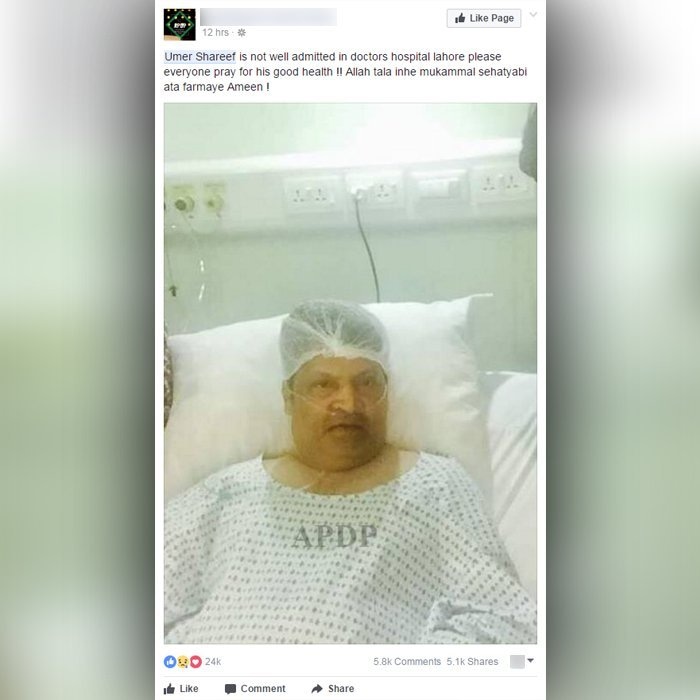 The pictures that surfaced earlier today were almost a year old, when Sharif had been admitted to a hopsital outside Lahore for a very serious chest infection.
The test results are expected to be out later today and the family is hopeful that Sharif will be cleared to go home and recuperate soon, without having anything to worry about.