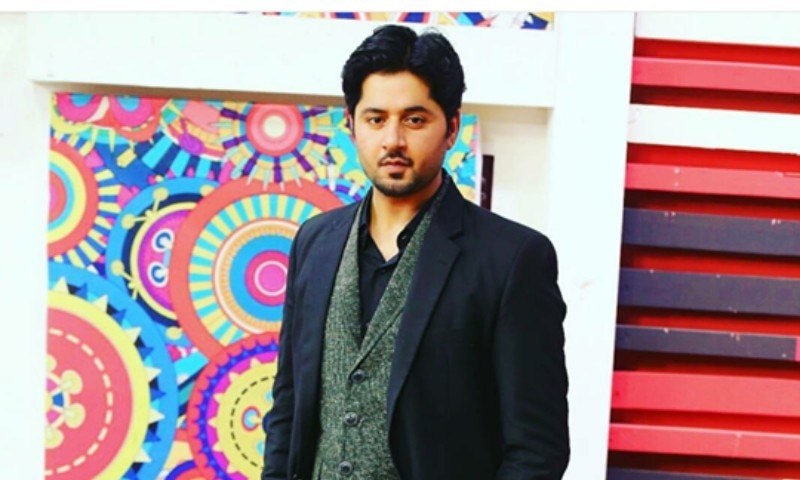 Having noticed Imran Ashraf in Dillagi, where he played Humayun Saeed's right hand man, the actor having been part of the industry for some time, made a positive impression on us. But most recently, we've seen him on Alif Allah aur Insaan, stepping out of his comfort zone to play a eunuch called Shammo. It may be a controversial character to play, but he's certainly done it justice.
With three episodes having gone on air, the play is doing well, especially since it focuses on a lot of characters, each having a unique story.
Read : Alif Allah aur Insaan Has An Impressive Start
Wanting to know more about the role of Shammo and how the decision to portray him came across, HIP got in touch with Imran.
"I had gone to MD Productions for something else and that's when I got to know about this play. They explained the role to me, saying he is a Hijra, only because that is the environment he grew up in, so dressing up like them is the only thing he could do. The change in character comes when he meets Raani (Ushna Shah) and develops feelings for her. I completely fell for the story but was scared to do such a role, as majority of the people told me not to do it. It just might've ruined my career and been a hurdle in trying to get a main lead. But 4/5 people told me to go ahead, and I am glad I did. Playing Shammo has me receiving love from my fans and that makes me very happy."
Seeing Ashraf completely lose himself in Shammo's role, we couldn't help but ask how did he prepared for it,
"Ahson Talish the director, was the force behind everything. I was very nervous and got cold feet when I had to shoot but then I got a hold of my thoughts and convinced myself that I am a eunuch called Shammo, then Imran Ashraf became irrelevant."
Further adding,
"You see, I love to observe people. How they walk and talk, deal with different emotions, so as an actor, when I transformed into Shammo, I put all of those observations into action, maybe that is why the character has such a realistic feel to it."
With Ashraf having an easy going personality, we asked him how nervous he was on the first day of shoot,
"Extremely. I cant explain how tensed I would get. There was still confusion regarding whether I made the right decision or not. But seeing it on the screen made me feel at ease and I am very grateful to Qaisra Hayat and Ahson Talish for giving me the opportunity to be a part of this play, because the real lead of Alif Allah aur Insaan is not any actor, but the script itself."
With Ashraf surprised to see the amount of appreciation he is getting from the industry as well as his loyal fans, he told us he responds to every single person who reaches out to him, as it is because of them that he is where he is today.
About to be seen in Tu Dil Ka Kya Hua alongside Zahid Ahmed, Sami Khan and Ayeza Khan, a production of Sana Shahnawaz with Samina Humayun Saeed and Momina Duraid, we look forward to watching the play soon, because a talented actor like Ashraf deserves all the encouragement we as an audience can offer.