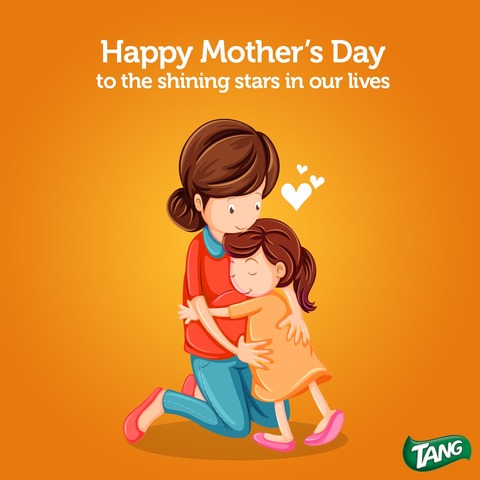 Making Mother's Day special this year!

We all love celebrating mother's day with our mom and we have always wondered, how to make it different every year. This year Tang has come to our rescue.
While most of us get busy with our work and daily lives, it is special days like Mother's Day or Father's Day when we actually make an effort to give a surprise to our mothers or fathers. And while most of us are traveling, sometimes we even miss out on these big days!
This year on Mother's Day Tang has come up with an exciting campaign #FromMeToMom where they are sending surprise message from the children to their moms! The best part is, this message is personalized!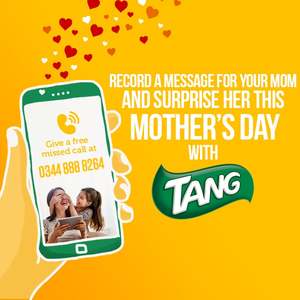 So here is what I had to do, I was told by my friend to do a #TangMissedCall on 0344-8888264, and then I got a call back from this number where they told me to record a personalized mother's day message for my mom. I can't wait to see the excitement on my mom's face, when she hears this message in my voice. The thing is, some people have a problem in expressing their love in words in front of people whom they love, this service has made the process of expressing much easier!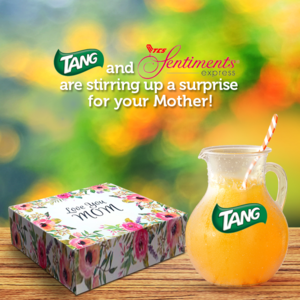 What I can't wait for is to see her expressions when she receives this surprise and feels more special.
Mothers are a blessing and we look for ways to cherish them at all times. Here is HIP wishing a very Happy Mother's Day to all the super moms who are wonder women out there!