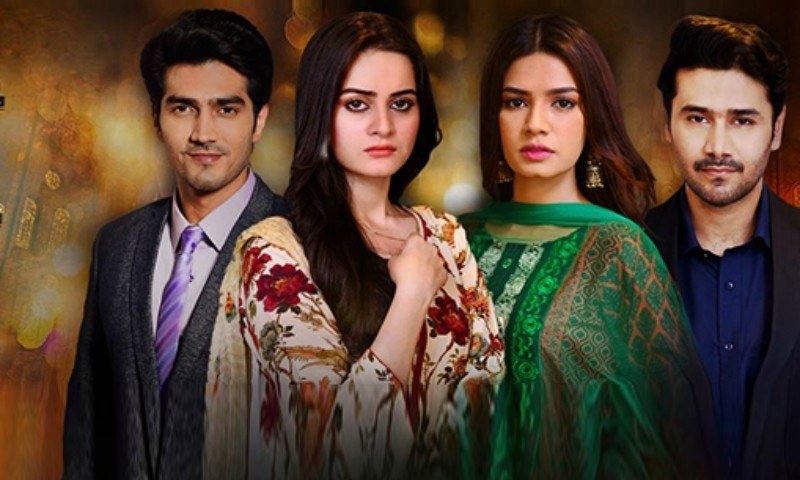 Being madly in love can be a dangerous thing, especially when one starts becoming obsessive towards the one they love. Khaali Haath, written by Seema Munaf and directed by Wajahat Hussain, tells a different story, about a brother-in-law falling in love with his wife's younger sister and willing to do just about anything to win her over.
Fifteen episodes down, things seem to be moving at a fast pace, because the last time we left off, Mashal (Aiman Khan) didn't even like her fiance Haissam (Shehzad Sheikh) but now she's madly in love and the duo end up tying the knot! Much to Basil's (Ali Abbas) disappointment.
Read : Aiman Khan Shines Bright In Khaali Haath
We all know that Basil loves Mashal and is willing to leave his wife Sobia (Kiran Haq) for her. But since Mashal always considered him a brother, we think this might have been the reason she married Haisaam, since Basil had already confessed his feelings for her.
This makes Basil plot to send a letter to Haissam from Mashal, stating she hated him and had no choice but to marry him. Haissam receives calls from an unknown person, who states that Mashal loves somebody else. This is done to stall the wedding, but has no effect. What does have an effect is the letter, which shakes Haissam up.
With Mashal and Haissam married and in good spirits, the letter spoils Haissam's mood and leaves Mashal shocked. Now how this will create trouble between the two is what we will see next week.
Read : Drama Review: Khaali Haath should not be missed this week!
So still going strong, catch Khaali Haath next week at 8 pm on Geo TV, to see whether or not Basil succeeds in creating problems for the newly married couple.