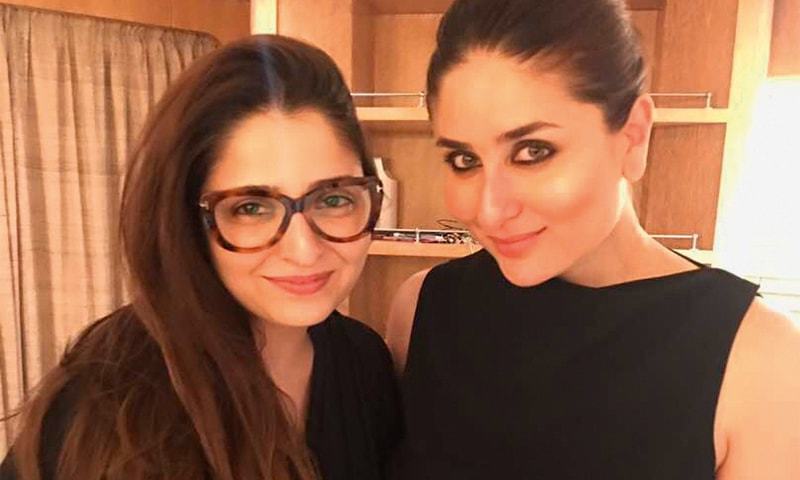 The Pakistani designer talks about her recent shoot in Dubai, Kareena's first since giving birth.

Kareena Kapoor seems to love a dose of Pakistani fashion. So far, having donned Faraz Manan, the Bollywood actress recently took part in a luxurious shoot in Dubai, showcasing Tena Durrani's bridal apparel.
Just months after giving birth, the actress agreed to sign onto her first photo shoot, where she is seen wearing three strikingly different yet elegant pieces. The shoot was for the leading Asiana wedding magazine based in the U.K. We interviewed Tena to discuss her experience and what it was like having one of Bollywood's biggest names display her designs.
HIP: First of all, congratulations on executing such a glorious shoot! Was it your idea to reach out to Kareena specifically?
TD: Thank you so much! Well, lets just say Kareena was absolutely someone we were hoping for, but with celebrities of that stature, I believe it's more of a luck of the draw, and I guess we got lucky.
HIP: What went through your mind when she agreed to sign on and display your creations?
TD: Sheer disbelief and excitement momentarily, which were immediately eclipsed by the realities of the monumental task at hand and all the preparations that go with it.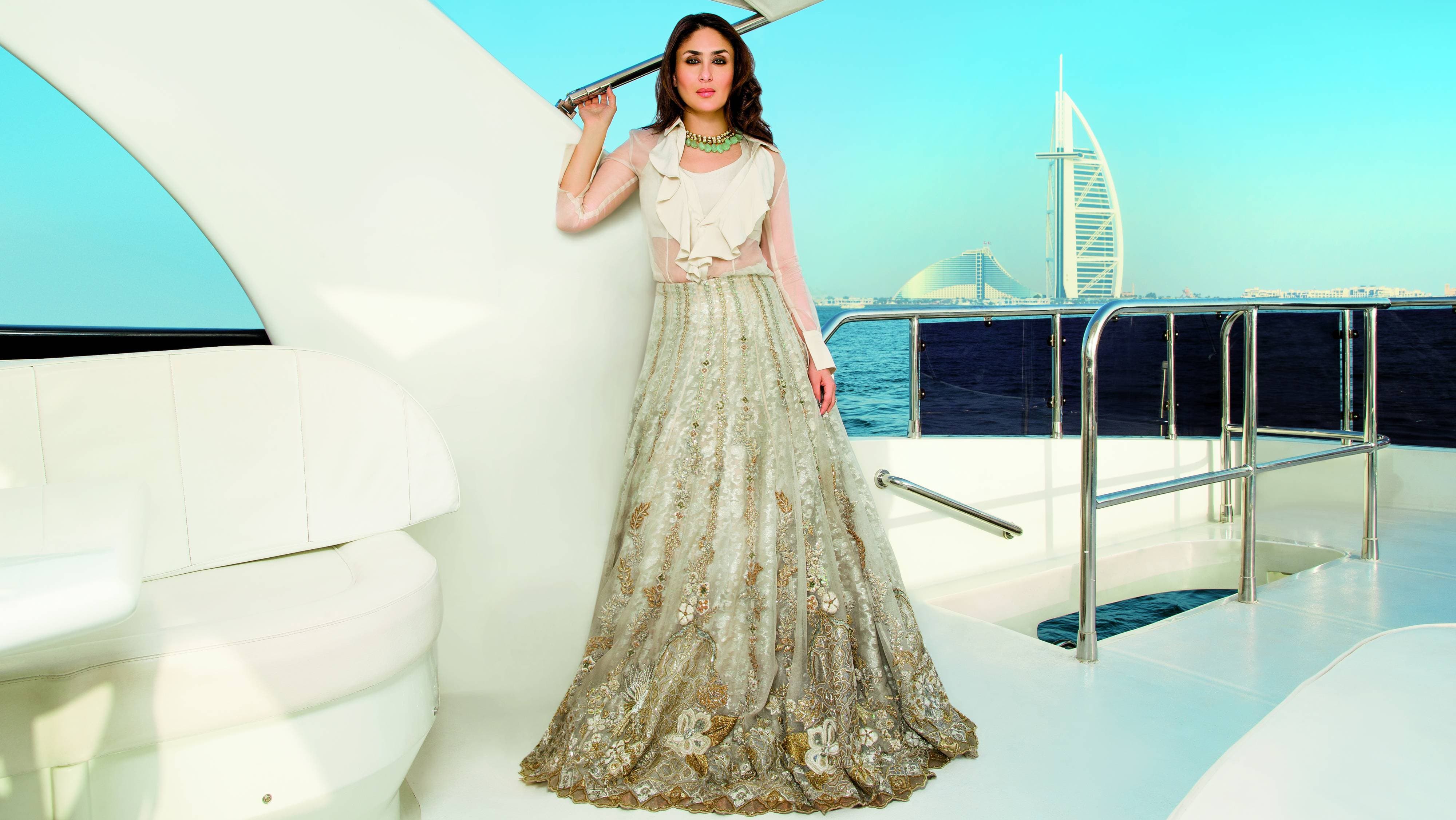 HIP: Tell us a bit about the juxtaposition of the clothes and location. What was the idea behind such a set up?
TD: The idea was a glamorous resort vibe crossed with a modern maharani appeal. Hence, a sleek yacht set against the backdrop of the Atlantis, with Kareena donning incredible embellished modern bridal apparel.
HIP: What was Kareena like on-set? Were you starstruck?
TD: She was the consummate professional, she knew exactly what to do and when. Her timing was impeccable, she was polite and took directions beautifully. Personally, I was starstruck, as she has been my personal favorite for over a decade. But in the midst of a shoot, you get so busy with work that it almost starts seeming like a regular occurrence and you just go on with what you have to do.
HIP: If you were to describe today's Pakistani fashion industry in one word, what would it be and why?
TD: Frenetic - The social media revolution that plagues us causes everyone to move at this frantic pace where today's news is already old news a few hours later. People have far shorter attention spans and there is an insatiable demand for the next "new" thing. And I wonder if all this comes at the price of craft, finesse and integrity. Only time will tell.
HIP: Having gained so much success, what are your plans for the future? Any up and coming collaborations or surprises we should look out for?
TD: At this point, I'm taking it one day at a time. Lets see what opportunities come our way!