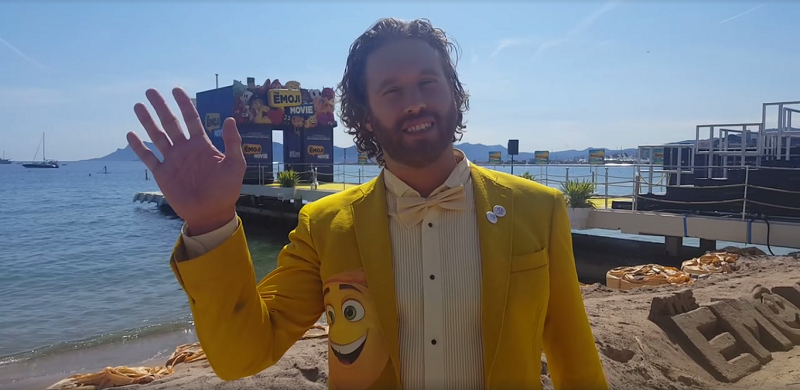 Actor and comedian TJ Miller, is promoting his upcoming animated film, The Emoji Movie, all the way from Cannes.
Miller released a short message for Pakistani fans, where frankly, his pronunciation of Pakistan was probably what impressed us the most. Probably because his "Pakistani best friend Kumail Nanjiani, from Silicon Valley" taught him so.
"Please watch The Emoji Movie in the theaters this summer. We think you will like it and we think you will understand it because emojis are international, they break all language barriers. Thank you all!"
The Emoji Movie is an upcoming 2017 American 3D computer-animated buddy adventure comedy film which will center on Gene (TJ Miller), a multi-expressional emoji, who sets out on a journey to become a normal emoji. It will star the voices of big names, including Mr. Miller as the lead, Anna Faris, James Corden, Patrick Stewart, Maya Rudolph, Steven Wright, Rob Riggle, Jennifer Coolidge, Jake T. Austin, and Sofia Vergara.
The concept is strangely intriguing and it'll be interesting to see whether the film will be able to portray the struggles of modern day emoji-related problems correctly. Millennials are sure to relate to this, probably even kids. The Emoji Movie comes out later this summer.