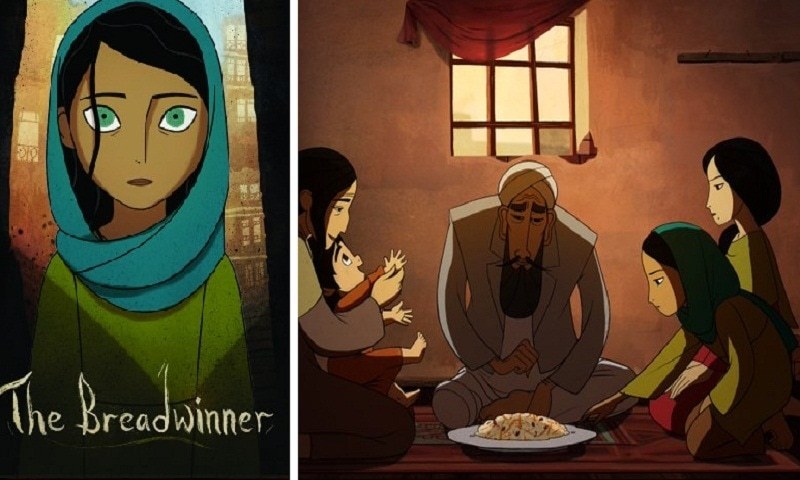 GKIDS released the first teaser trailer for its upcoming animated feature "The Breadwinner" and it looks absolutely amazing.
The Breadwinner is an adaptation of Deborah Ellis' young adult novel of the same name. It has been released from Ireland's Cartoon Saloon, being executive produced by Angelina Jolie along with GKIDS' CEO/founder Eric Beckman and president David Jesteadt.
The Breadwinner tells the story of Parvana, a young Afghan girl living under the Taliban regime. She chops off her hair and disguises herself as a boy in order to provide for her family, after her father is imprisoned by the Taliban. This indie animation film is being helmed by Cartoon Saloon's Nora Twomey, who has been the co-director of the Oscar-nominated, The Secret of Kells as well.
In its one minute short teaser trailer, The Breadwinner successfully captures the attention of viewers, offering an insight on a once beautiful land, now marred by the oppressing regime. The story of Parvana seems like a very influential one and will definitely ring well with audiences of all age groups.
A proud moment for Pakistan also awaits, as the film features Pakistani actor Ali Kazmi as one of the voice actors for several central roles. HIP got in touch with Ali Kazmi to find out what it was like to work on such an insightful project.
"I did a few voices for the movie, mainly a character named Darya that has an important purpose to Purvana's journey. It's a beautiful story and one that holds many important messages for people around the world, such as child literacy, religious fundamentalism and skewing of religions, not to always judge a book by its cover, if you really believe you can do anything! All wrapped with superb animating. It's produced by Angelina jolie and directed by Oscar nominated director Nora Twomey", Ali said.
Sharing his experience of the voice recordings, Kazmi candidly mentioned,
"The experience was amazing. Doing voice work is not very different from physical acting. Except maybe you can show up in your pajamas. Nora was with us in the recording booth and she really helped paint the scenes with her descriptions and got us in the zone. She was magical with her accuracy to detail."
Regarding the release of the teaser, Ali mentioned,
"It has a great cast and superb crew that worked tirelessly to bring words on paper to life via animation. I can't wait to see the result."
The Breadwinner is slated for a fall release this year and from the looks of it, may become a favorite among children and adults alike.