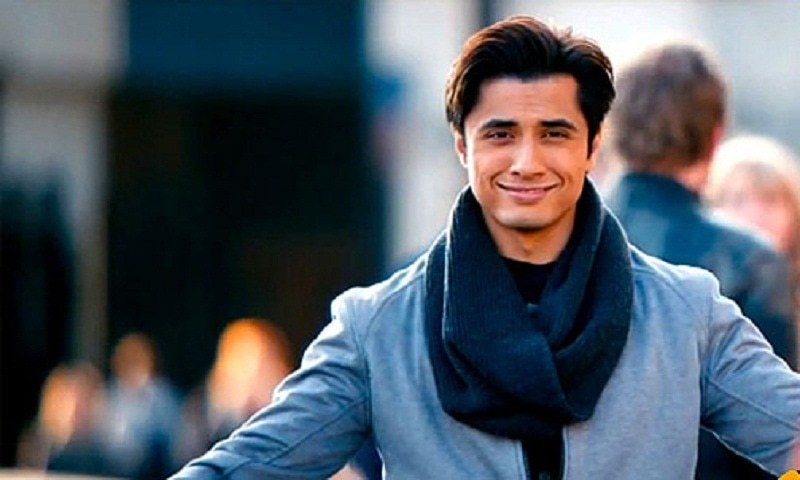 The man needs no introduction. Only 38 years of age and oozing hotness, Ali Zafar is a rock star in its truest essence. There isn't anything the guy can't do. From acting to singing, painting or parenting, Ali Zafar gives everything a sense of style that's purely unique to just him.
This dedicated star started small and has now become a reigning super star in Pakistan, as well as across the border. After releasing three albums, namely Huqqa Pani, Masti and Jhoom, showing off his talent in a number of Coke Studio seasons and some local drama stints, Ali has went on to prove his mettle in several Bollywood productions namely Mere Brother Ki Dulhan, Kill Dil and the recently released, Dear Zindagi.
Just like everything that he does, Zafar has been having his pre-birthday celebrations in style. On a Euro-tour with his lovely wife, Ayesha Fazli, let us take you through their romantic trip:
It all began when Zafar shared this picture of his wife.
And Momina Mustehsan decided to join them ... Okay.
Mystery much, Ali?
Way beyond the conventional Couple Goals we'd say.
Venice can never look this beautiful without you Ali. Trust us when we say this. Period.
And we love you! #SorryNoSorry
But you'll take our hearts away like a storm Ali. Why?!
Finally! The big day greeting Zafar with this stunning rainbow
Here's the rock star a very happy birthday and all the best for all his future endeavors, including his much awaited local film debut alongside Maya Ali with Teefa In Trouble. Needless to say, we love him and in our eyes he'll continue shinning bright.
Read: Ali Zafar Condemns VIP Culture & We Couldn't Agree More!