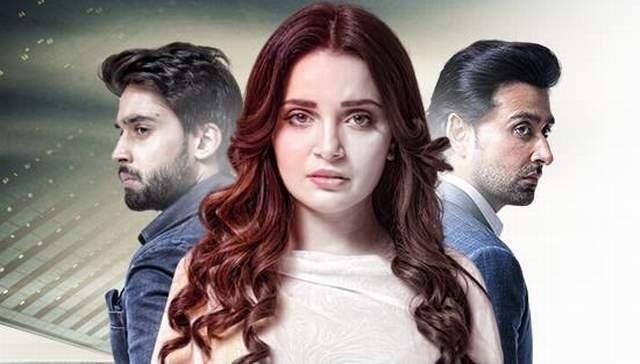 There is never really a dull moment in Rasm-e-Dunya. With another week of double episodes, the script penned down by Imran Nazir, continues to be intriguing and exciting and the thirst for revenge has not died down in Tayi jaan, played brilliantly by Samina Peerzada. With lots of twists and turns, last nights episode just proved why this play is one of the most watched dramas today.
Harib (Sami Khan) continues to have his moments. He can be loving towards Haya (Armeena Khan) and in a split second, become aggressive towards her. This time, it was the case of the missing jewellery, which Tayi jaan plots to get Haya in to trouble. With Haya merely mentioning the fact to her Tayi jaan, the woman gets mad in front of Harib and says that Haya is accusing her of taking the jewelry, much to Harib's anger and Haya's disbelief!
Read : ARY Digital's 'Rasm e Duniya' has become an addiction!
With the ball in Tayi Jaan's court, she takes Haya to the room, accompanied by Harib and demands to see the missing jewelry boxes. And of course, when she opens it, its all there! This makes Haya miserable because Harib gets mad at her, which pleases Tayi jaan. Her mission to ruin the lives of all three of Tabraiz's (Javed Sheikh) daughters is panning out.
But just when we thought this was becoming a norm, enters Faris, (Bilal Abbas Khan) who announces he is back in the house, taking Tayi jaan by surprise. With him in the house she won't be able to manipulate Haya or Harib, because Faris is quite upset with his mother. Upon hearing Haya's voice coming from the room, he is sure there is something seriously wrong in the marriage, his mother being the root cause for it.
With Faris back, the coming episodes of Rasm-e-Dunya promise to be more intense, as he tries to convincing Haya to be with him, since it's clear she is not happy with Harib. Next weeks promo suggests that Faris is not going to give up that easily and with Harib over hearing their conversation, the episode is definitely not to be missed!
Read : Love And Betrayal Makes Rasm-e-Dunya Our Thursday Favourite
The beauty of Rasm-e-Dunya lies in the fact that the story has been planned very well and complimenting the script is the direction by Roomi Insha, who focuses more on the dialogues and the actors' expressions over how well they look or how exotic the sets are. Last night, Bilal Abbas stole the show, the level of maturity in his acting is quite apparent, which is why he was able to hold his ground alongside people like Samina Peerzada , Sami Khan and Armeena Khan and give a powerful performance.